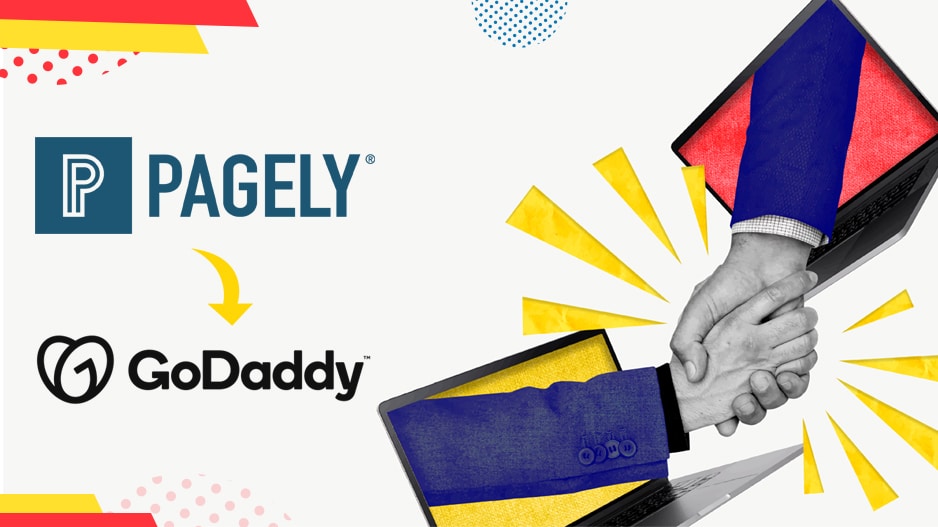 GoDaddy Acquires Pagely to Deliver Best WooCommerce SaaS Product
News
November 15th 2021
GoDaddy Acquires Pagely
GoDaddy has acquired another best gem in managed WordPress hosting Pagely on 11th November to expand its expertise in hosting WooCommerce stores. 
Pagely was launched 18 years back by Joshua and Sally Strebel, with a mission to make WordPress accessible in a simplified manner. Pagely helps big brands all over the world with managed hosting. With this acquisition, the giant GoDaddy plans to deliver the highest quality of service in the WooCommerce SaaS platform. Godaddy aims at providing the most secure, reliable, and flexible Managed WordPress Hosting solutions to its users that empower 40% of the internet. 
WooCommerce is an open-source e-commerce plugin for WordPress.  It is the world's number 1 open-source software with 94% of WordPress e-commerce stores built using the platform. 
"GoDaddy is committed to helping small businesses grow through seamlessly intuitive Omnicommerce solutions that empower them to sell anything, anywhere", said Osama Bedier, GoDaddy President of Commerce. 
About the acquisition, Bedier noted, "Pagely possesses the platform, expertise, and reputation to help us extend our mission to the WooCommerce ecosystem, creating the next generation of managed commerce."
---
---
Both Pagely and GoDaddy Are Committed To Offering The Best Solution To Their Consumers
Pagely co-founder, Joshua Strebel, expressed his thoughts and the news through a blog, titled "We Did It", available on the official website. He shared how the company started 18 years ago and the company's future mission. 
About GoDaddy
GoDaddy is empowering everyday entrepreneurs around the world by providing all of the help and tools to succeed online. GoDaddy is the place people come to name their idea, build a professional website, attract customers, sell their products and services, and manage their work. Our mission is to give our customers the tools, insights, and people to transform their ideas and personal initiative into success. 
About Pagely
Pagely serves the Enterprise customer as the category leader for scalability, reliability, and customer satisfaction in Managed WordPress hosting. Our mission since 2009 has been to help big brands scale WordPress by providing the expertise and transparency these discerning clientele demand. 
Source: GoDaddy Inc

---
See More Web-News: 20i Launches in USA
Trending Posts
Table of Contents Introduction What is WHMCS? What is The Cost o...

When it comes to upgrading or buying a new PC, choosing between AMD and Int...

Summary:  SSD vs SAS vs SATA drives in detail to determine which of these t...