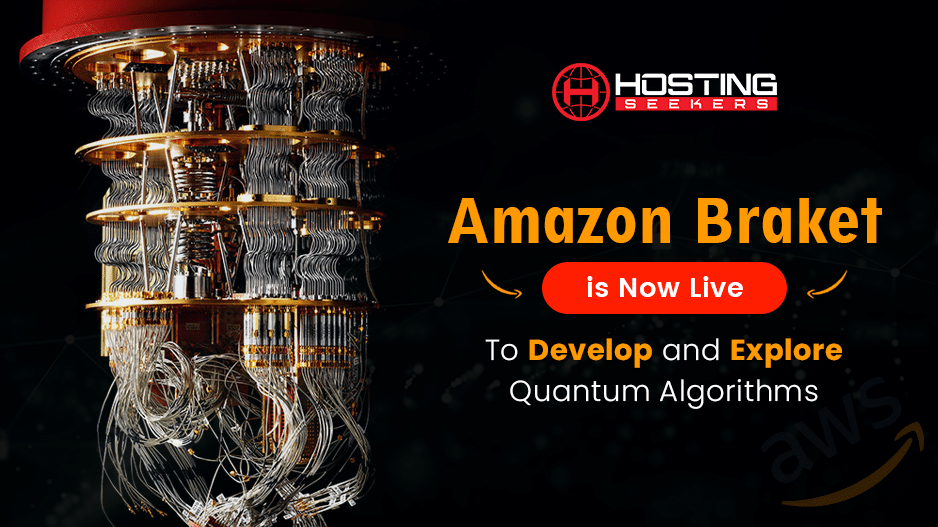 Amazon Braket Has Arrived – It's Time to Get Started With Quantum Computing
Business News
Cloud Industry
IOT
Technology
August 27th 2021
Amazon Web Services, Inc. (AWS), an Amazon.com company, announced the launch of Amazon Braket, a fully managed AWS service that offers a development environment to help customers explore and develop quantum algorithms/technologies. The ready-to-use Amazon Quantum Computing-based solution is designed to help businesses escalate the development of quantum solutions and implement them on various quantum hardware devices.
Amazon Braket can now be used to deploy and troubleshoot quantum algorithms on various simulated quantum computers using AWS computing resources to verify the implementation. It is a  fully managed quantum computing service to run desired quantum algorithms on various technologies including IonQ, D-Wave, and Rigetti systems.

---
Also read: Newfold Digital Acquired Yoast to Add More SEO Capabilities & Personalized Services
---
It is designed with special simulated and quantum hardware mechanisms with the help of a unified development experience, and with this users will have to pay only for the computing resources they are using.

Amazon unveiled the Braket eight months back and now finally this cloud-based service is officially launched for businesses with the aim to resolve real-world issues.
Bill Vass, vice president of AWS Technology says "Amazon Braket offers a launchpad for users where they can explore all about quantum computing".
For now, Amazon Quantum Solution is available in some specific regions including US East (N. Virginia), US West (Oregon) AWS Regions, US West (N. California) and plans to expand in more regions in the near future.
---
Quantum Computing – A New Technological Paradigm
The concept of quantum mechanics emerged a decade ago in the field of physics describing the behavior of subatomic levels and Amazon has started implementing it to program next-level computing solutions. The quantum computing solutions like Amazon Braket will solve the most complex business issues in seconds that the most powerful conventional machines would take thousands of years to resolve.
This approach to cloud computing will let Amazon Braket customers choose the superconducting quantum algorithms from D-Wave to overcome the limitations inherited in today's quantum computing.
---
Baffle Raises $20 Million To Deliver Advanced Cloud Data Protection Solutions
---
Holger Mueller, vice president at Constellation Research Inc., quoted:

"Quantum computing is going to be the smartest technology present in the cloud and yes, it will not run itself. It requires the combination of useful data and traditional coding assets in the public cloud. Here we need fierce tech giants like AWS, Microsoft, and Google."
According to the information posted on LinkedIn, Amazon has started hiring a quantum hardware team for its Amazon Web Services Center and is now planning to accelerate the future of computing.
In order to offer efficient Quantum Computing Cloud Software, the company has just partnered with BMW to launch the project at the earliest.
Trending Posts
Table of Contents Introduction What is WHMCS? What is the Cost o...

Summary:  SSD vs SAS vs SATA drives in detail to determine which of these t...

In our today's blog, we will discuss Dell vs HP vs Lenovo to help you choos...