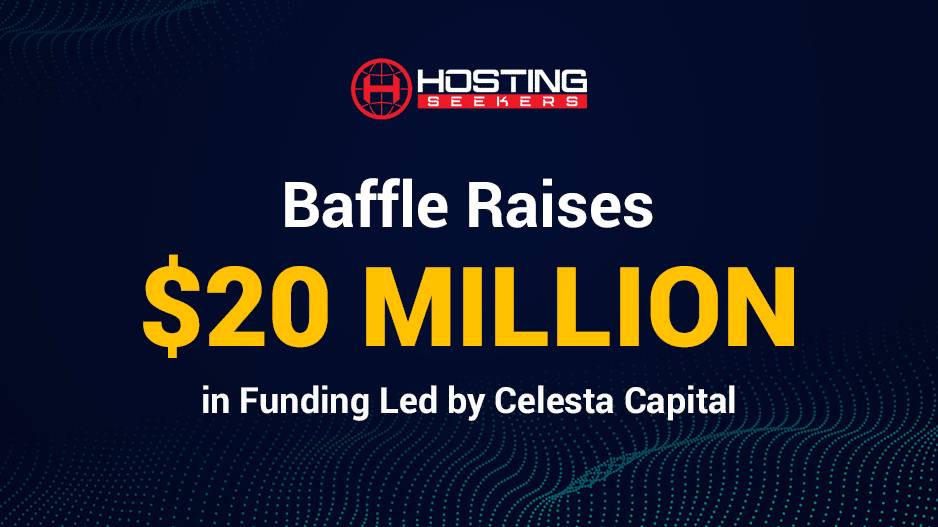 Baffle Raises $20 Million To Deliver Advanced Cloud Data Protection Solutions
Business News
Cloud Industry
August 18th 2021
SANTA CLARA, Calif.– (HostingSeekers) – Baffle Inc., a Database and File Encryption Solutions provider announced this Monday that it has raised $20M in an ongoing series of funding, led by Celesta Capital. Raising this funding aims to grow Baffle's cybersecurity solutions demand in the existing marketplace and reduce the increasing number of cyberattacks. 
California-based universal data protection solution provider, Baffle, was founded in 2015 to make the Internet safe using the best quality Data Protection Services. The company is well-known for offering its transparent data-centric security layer for multiple data protection modes. Data de-identification, field-level/round-level encryption, Format Preserving Encryption BYOK for SaaS are some of the best data encryption solutions offered by the company to keep the data encrypted over the cloud.
---
Also explore: DigitalOcean 2020 Q2 Results
---
According to Baffle, they aim to develop enterprise-level transparent data security solutions to prevent online businesses from phishing and data breach incidents by encrypting sensitive information with advanced algorithms. 
The startup claims, "Most of the time the encryptions are being applied just for the sake of securing the information from normal data breaching or misapplied. This has become one of the most common reasons enterprises end up losing their crucial database quite frankly, they don't even do anything about it."
Baffle provides support for all the major cloud service providers including AWS, IBM Cloud, Google Cloud Platform, Microsoft Azure, leading SaaS providers and currently protecting 100+ Billion records in various industries like Finance, Healthcare, Government, Retail, etc. The company also claims that it prevents the records and database of the top five global financial service providers and 25 global companies. Moreover, the company supports Snowflake, Amazon Redshift along with various other analytics environments.
"Along with the increasing number of enterprises, it becomes a necessity to secure the data with the highest quality data security solutions with an easy-to-implement process. Baffle's data-centric solutions promise complete security of your crucial data and our tremendously grown customer base is the proof of this. We are now ready to step up to the next phase of cloud security.", stated Sriram Viswanathan, the founding general partner of Celesta Capital, who's soon going to join Baffle's board of directors. 
Baffle raised this $20 Million in Series B funding, which was led by a new investor Celesta Capital, with National Grid Partners, Nepenthe Capital, Lytical Ventures, and follow-on investment from other major investors including Engineering Capital, True Ventures, Clearvision Ventures, Greenspring Associates, and Triphammer Ventures.
Trending Posts
Table of Contents Introduction What is WHMCS? What is The Cost o...

When it comes to upgrading or buying a new PC, choosing between AMD and Int...

Summary:  SSD vs SAS vs SATA drives in detail to determine which of these t...