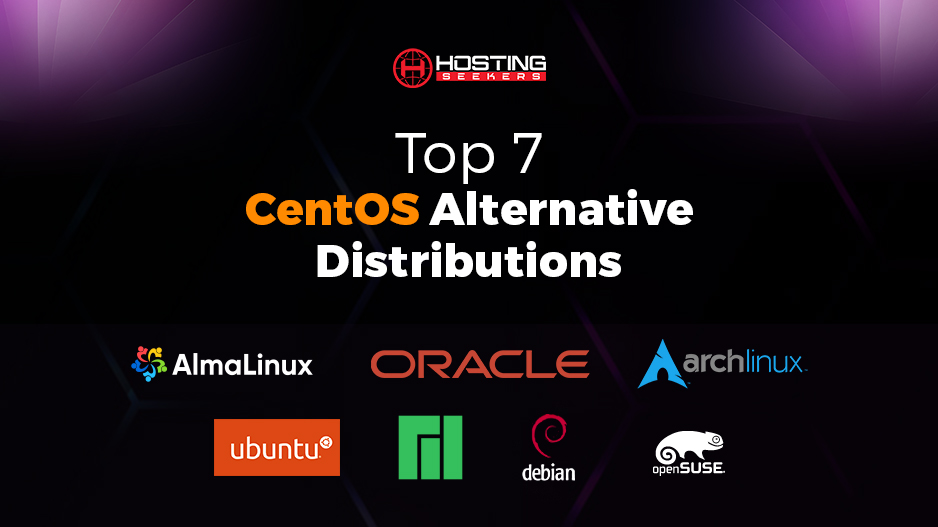 Top Alternatives To CentOS Linux Server Distributions For Programmers – 2023 Edition
IT
Linux World
Technology
December 22nd 2021
Summary: It's time for another rundown to make the transition smoother for developers from 2021 to 2023. This article will guide you on the top centos alternatives Linux server distributions you can rely on this coming year. 
Introduction 
Linux-based operating systems are much in demand among developers and programmers. And why not? Most Linux server distros offer a stable and secure environment for developing applications.  
Undoubtedly, Linux has become the standard for the world's data centers, reliable cloud environments, and virtual machines. You may be surprised to know that Linux powers 95% of the world's top 1 million domains. Not only this, Linux ran on 100% of the global 500 supercomputers.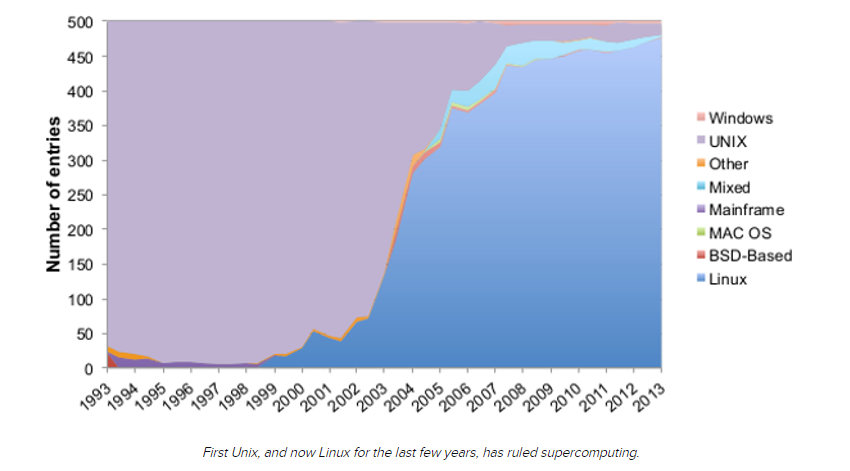 But with the increasing demand for Linux server distributions, the industry has also seen a surge in the available options. So, one of the major concerns for developers and programmers is, "Which Linux Server Distros Is Ideal For Me?" 
---
Best Cloud Server Hosting That You Can Choose From
---
You may be looking for the best options of centos alternatives in terms of compatibility, stability, flexibility, and power. To ease your efforts, we have outlined the top 7 Linux server distros along with their top features. 
Let's get started. 
---
A newbie in the market, AlmaLinux is an enterprise-grade server clone of the CentOS Linux distro. Released in March 2021, it is an open-source operating system that is 1:1 binary compatible with RHEL. It was developed to fill the gap that the demise of CentOS created. AlmaLinux is developed by CloudLinux who is also investing $1 million annually for its own 1:1 compatibility with RHEL and future releases. For those who don't know, CloudLinux is an open-source and free community-driven solution.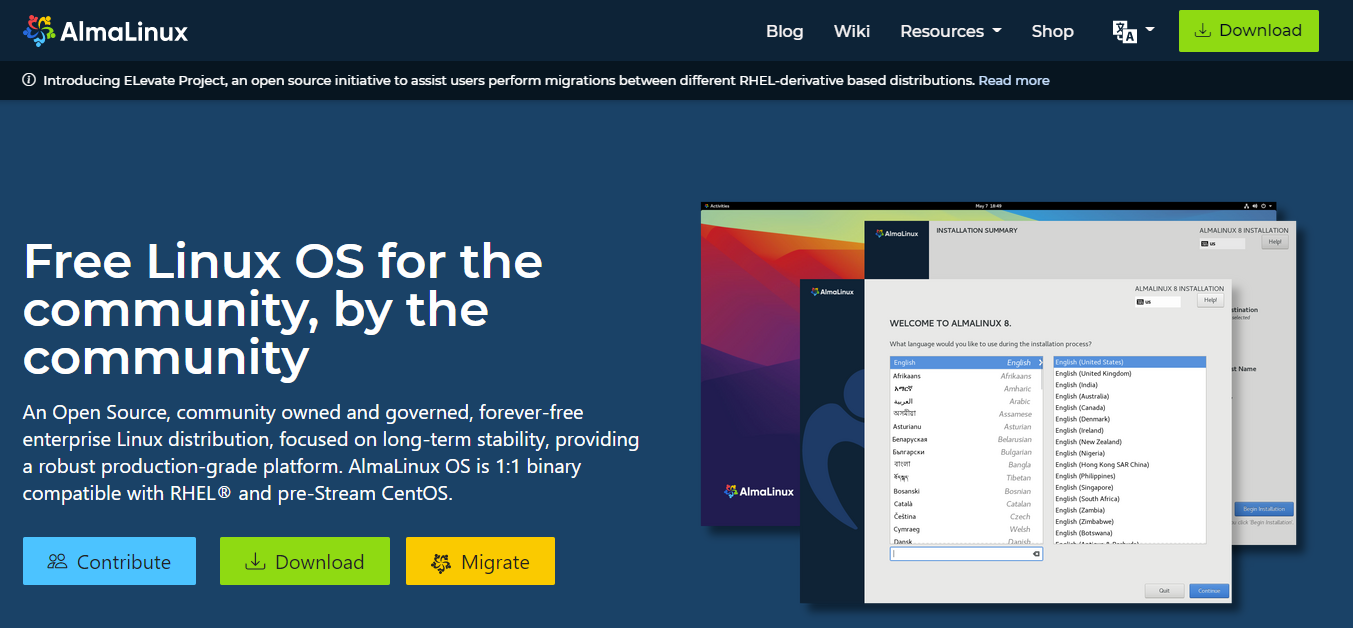 AlmaLinux makes it easier for users to migrate from CentOS. It allows server fleets to be converted altogether with just a single command without system reinstallation and reboots. Furthermore, it offers features like Errata, regular releases, and secure boot support. AlmaLinux i's 100% free forever. Developers can rely on this new yet stable Linux distro to run every critical workload. It also enjoys CloudLinux's vast community support. 
The latest version of AlmaLinux is 8.5 Stable. 
REASONS TO CHOOSE
Ideal for users who still look for CentOS Alternative.

Runs all types of critical workload. 

100% free for a lifetime.
---
Released in October 2004, Ubuntu has become the most popular Linux distro for development. This Debian-based Linux distro is used in cloud and server applications and is available for free (open-source). Over the years, Ubuntu has become one of the best parts of the Linux desktop scenario. This is because it offers the largest community support than any other distro.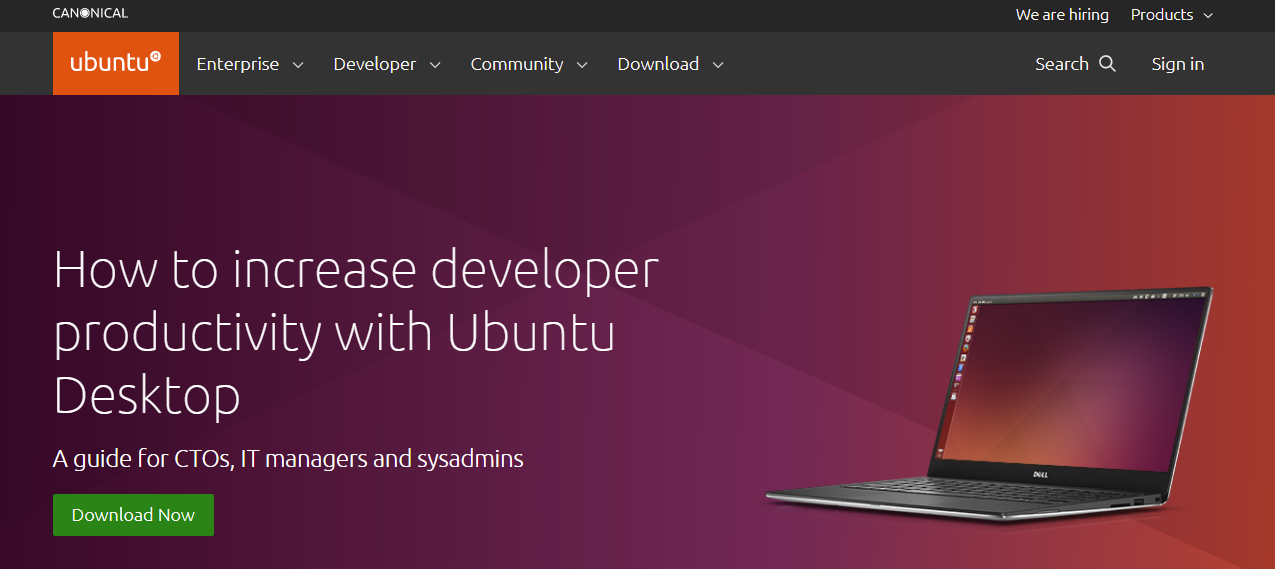 Ubuntu comes in multiple flavors with varied features and desktop environments to fulfill the different needs of the users. It is an ideal distro for both beginners and experts. Getting started with Ubuntu is easy because of its beginner-friendly download page. The large text on the download page highlights the most crucial things for newbies, including a live USB guide, system requirements, and how to switch from Mac or Windows. 
The .deb packages of Ubuntu allow accessing your favorite tools and apps in just a few clicks. Ubuntu has its own software center that boasts free applications making it a great Linux OS for development. You can use Ubuntu for spinning up file servers or web servers and even powering cloud servers. Moreover, Ubuntu has a command-line tool, Ubuntu Make, which can be used to access many developer-friendly tools. 
---
Best Types of Web Hosting and Who Should Use Them?
---
The latest Ubuntu version is Ubuntu 21.10 with a lifespan until July 2022. 
REASONS TO CHOOSE 
Suitable for all kinds of users

Extremely well documented

Offers reliable long-term support releases
---
Based on Arch Linux, Manjaro is a desktop-oriented operating system. Manjaro is extremely user-friendly and is ideal for users who find difficulty installing Arch. It has a graphical user interface (GUI) installer similar to Ubuntu or LinuxMint, which makes Arch installation a lot easier.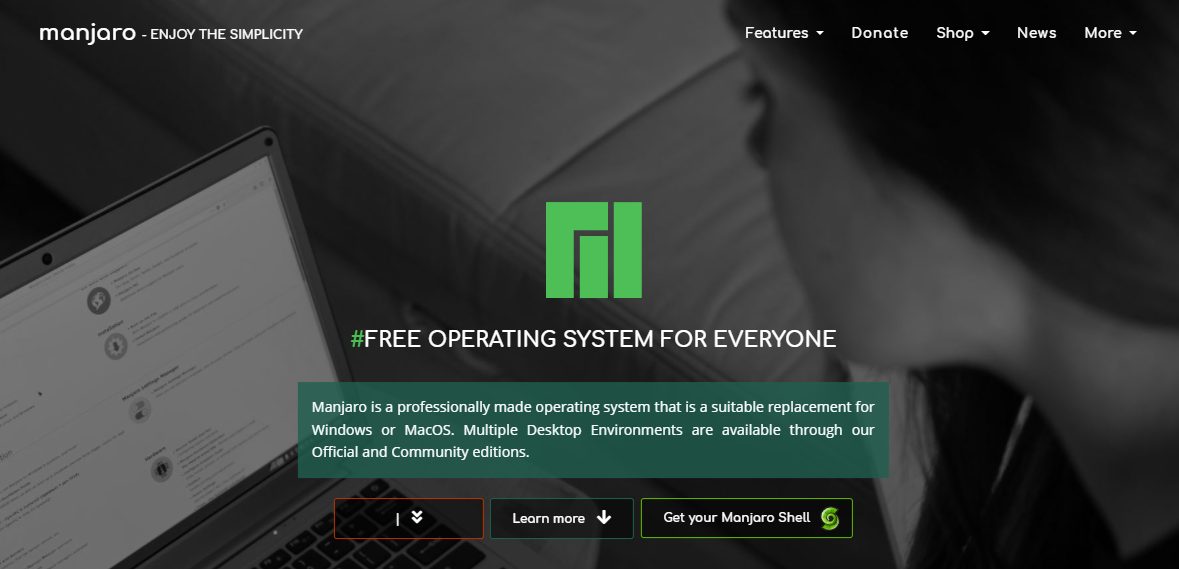 According to DistroWatch, Manjaro is the third most popular Linux distro. Manjaro comes in three editions KDE, GNOME, and XFCE so you can pick your favorite desktop environment.
Among its top features, automatic hardware detection, intuitive installation, ability to install multiple kernels, stable rolling-release model, extensive desktop configurability, and special Bash scripts for managing graphics drivers are a few. It combines all the powers of Arch yet is a significant Arch centos alternatives. Manjaro has an exceptional development team that has been polishing the overall experience with each release.
The latest version of Manjaro is 21.1.6.2 (Pahvo).
REASONS TO CHOOSE
Based on Arch

Intuitive custom tools

Multiple editions
---
It is a stable Linux operating system for development. openSUSE can vie Ubuntu because of its timely and professional development. openSUSE is available in two variants: Leap and Tumbleweed. openSUSE Leap is an LTS release and is known for its guaranteed stability and the ability to remain up-to-date. On the other side, Tumbleweed is for those who love the taste of the newest software. For instance, if you are looking for the latest hardware support, you should go for Tumbleweed.

One of its major advantages is the YaST package management, which makes tasks automation easy. Further, the way it performs software delivery is another notable feature of openSUSE. Another reason why developers love this distro is it allows you to install anything from its software portal website, that too, in just one click. Thanks to its software portal website. 
The latest version of OpenSuse is Leap 15.3 
REASONS TO CHOOSE
Both regular and rolling releases

Designed for programmers

Powerful configuration tool
---
One of the most influential Linux distros is Debian, which is known for its ease of use and stability. The stable branch of Debian provides the best security features and package updates ensuring continuous uptime. This way, you can also harden your Linux servers effortlessly.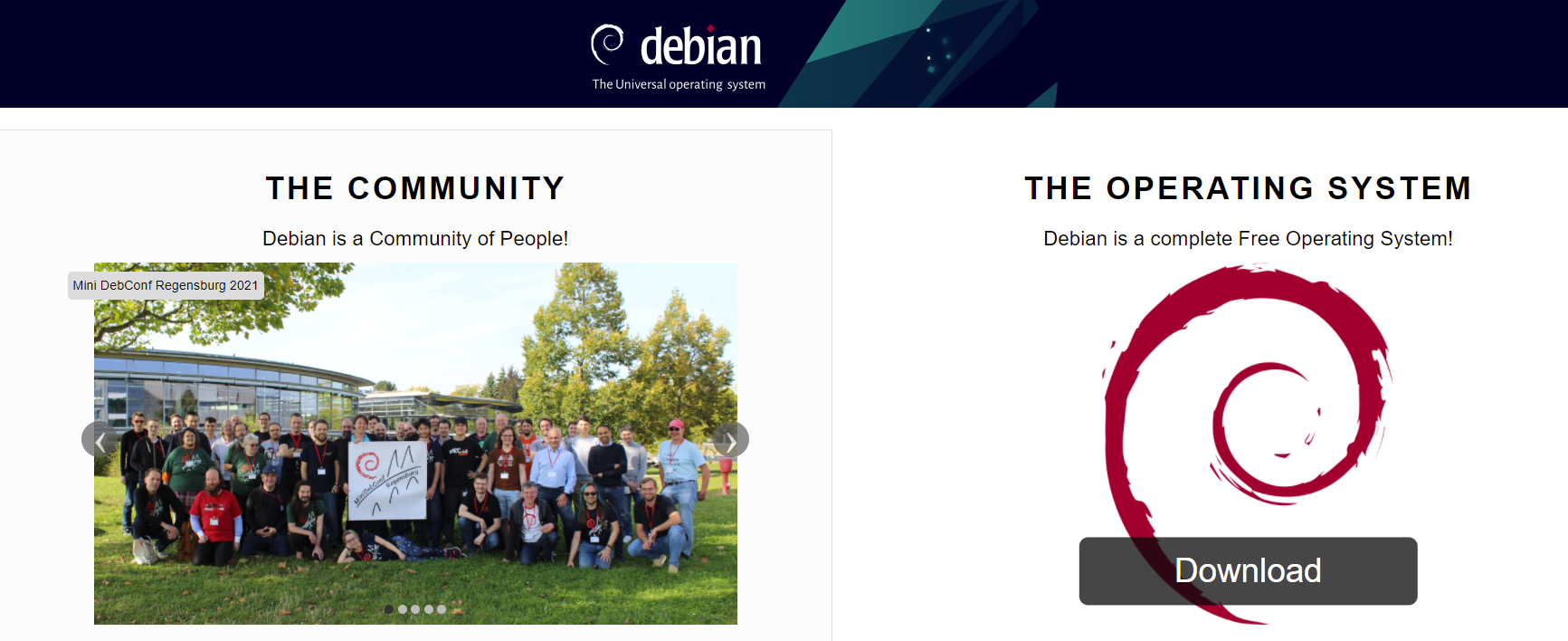 Debian offers users easy access to application software without needing them to pre-install them. You can choose from over 60,000 pre-compiled software packages. These are free and are easy to install. Moreover, with its extensive hardware support, it is easy to start servers virtually anywhere. 
Another feature of Debian is that it owns one of the largest repositories of open-source software. This enables users to install their favorite programming tools and libraries without having to find them all around.  
---
HTTP vs HTTPS – What to choose?
---
Explore the official website of Debian and you can have access to extensive manuals on using Debian. It also contains a dedicated chapter on programming, which guides you on how to create a script and compile it on other Linux distros using Autoconf. 
Further, this distro provides Long Term Stable (LTS) releases. Users can avail their support for five years without paying any fee. The Extended Long Term Support (ELTS) is however available as part of the commercial offering for enterprises. This adds another five years of support to their business servers.
REASONS TO CHOOSE
Built for stability

Extensive manuals
---
Arch is an independently developed Linux distro that is of significance for die-hard Linux users. Users can easily install Arch from a CD image or through an FTP server that operates on a rolling release system. Installing the default version provides a solid foundation enabling users to create a custom installation.

In other words, Arch is ideal for users who want to start from level 0. They can use Arch to develop a customized operating system that can become a powerful Linux distro for development and programming.
Arch uses its home-grown package manager, called Pacman to update the latest software applications with complete dependency tracking. Moreover, the Arch Build System or ABS also enables users to build new packages, customize stock packages for configuration, and share them with other users through the Arch Linux user repository.
If you are among those who are on a continuous lookout for rolling distros, Arch is for you. It keeps its repository up-to-date. Also, it has a strong community that is always there for you to help. 
REASONS TO CHOOSE
Easy one-click installation

Vast repository
---
If you are a business looking for a stable RHEL-compatible Linux server distro, Oracle Linux is for you. Its Unbreakable Enterprise Kernel (UEK) and zero (almost) downtime are its distinguishing features. The UEK entirely focuses on stability, performance, and continuous availability. Moreover, it is 100% free to download, use and redistribute.

Oracle server distro offers a wide array of deployment options making it perfect for emerging businesses. Besides, enterprises can shift their infrastructure easily with the cloud-first approach of Oracle. In short, Oracle Linux is developed to offer exceptional performance, reliability, and security for open cloud infrastructure.
REASONS TO CHOOSE
Free to download

Exceptional performance for businesses.  

Extensive Oracle support
---
Conclusion
We hope this blog helps you choose the right Linux server centos alternatives whether you are a beginner or an expert developer. Although these are not the only ones, we have tried to get you the top Linux distros based on their ratings. If you have used any Linux distro, free feel to share with our audience
Trending Posts
Table of Contents Introduction What is WHMCS? What is the Cost o...

Summary:  SSD vs SAS vs SATA drives in detail to determine which of these t...

In our today's blog, we will discuss Dell vs HP vs Lenovo to help you choos...