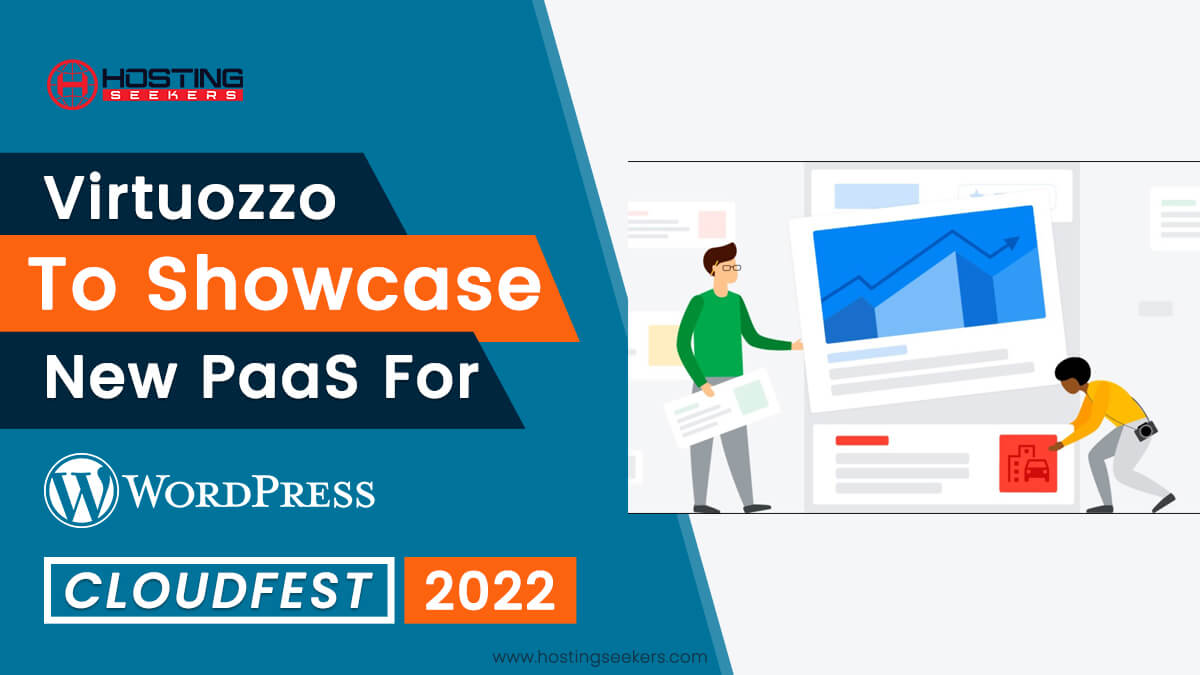 Virtuozzo to Demonstrate New PaaS for WordPress at CloudFest 2022
Event News
News
March 22nd 2022
CloudFest 2022 attendees will experience the visit of Virtuozzo, a platinum event sponsor happening at C01 at Europa-Park, Germany, from March 22 to 24. There will be a union on-site offer that will also provide service providers with a six-month free license for key solutions exhibited during the conference.
Virtuozzo is a cloud pioneer and this week at CloudFest 2022, it's going to showcase two "never-seen-before solutions, in Rust, Germany. The new offerings will include the PaaS-focused Virtuozzo Application Platform for WordPress and Virtuozzo Hybrid Server Lite. These new solutions are created to assist service providers in bringing modern cloud-based solutions to market that will address very long-ignored market demands.
Virtuozzo executives will help by providing two keynote speeches that will explain current market trends and the environment that creates the demand for such services also by framing their value proposition. The sessions will also throw some light on practical tactics for service providers to integrate and implement new technologies in a way that enables them to gain a competitive advantage along with expanding their business.
---
Advanced Cloud Services
From the past several years, Virtuozzo has tremendously evolved to fulfill a contentious niche in the cloud enablement market. They know that the most frequent routes to the cloud would depend on hyperscale or enterprise, which are rigid, expensive, and difficult to operate for non-technical end-users. According to Virtuozzo, many firms, especially small and medium-sized enterprises have the advantage of this service.
Alex Fine, Chief Executive Officer (CEO) at Virtuozzo said, that initially, it was deep-rooted that cloud would be easy. Accessible to everyone. But, in reality, that is not how things turned out. That is why, Virtuozzo is solving that problem through a collaborative partnership with service providers that empowers them and provide them the knowledge to become full-service, alternative cloud providers.
Virtuozzo is a master in creating and delivering a comprehensive cloud platform stack designed especially for service providers. The architecture will take care to enable service providers to easily develop a broad range of cloud services that are simple to use, maintain and grow. This would help them to focus freely on areas where they can stand out, like delivering unique solutions and capabilities or providing high-touch customer services.
---
All About Virtuozzo Keynote Presentations:
Carlos Rego, Virtuozzo's Vice President of Strategic Development, addresses the roller coaster ride experienced by many web hosting providers, MSPs, and cloud providers over the past decade. He also helped with expert perspectives on the complex landscape they currently operate in, also on how the industry is evolving, and how all these service providers can grow their businesses if planned strategically without overly taxing their operations.
---
Time to grow WordPress hosting
Carlos Rego will explain the feasible alternatives that can generate revenues surrounding the expanding $500 billion WordPress hosting industry in his second talk. Service providers can enhance their companies while helping to update a vast ecosystem and for this all thanks to new PaaS capabilities via Virtuozzo Application Platform for WordPress, which targets business-critical WordPress sites.
---
If you enjoyed reading this news, you are surely going to cherish these too –
Trending Posts
Table of Contents Introduction What is WHMCS? What is The Cost o...

When it comes to upgrading or buying a new PC, choosing between AMD and Int...

In our today's blog, we will discuss Dell vs HP vs Lenovo to help you choos...