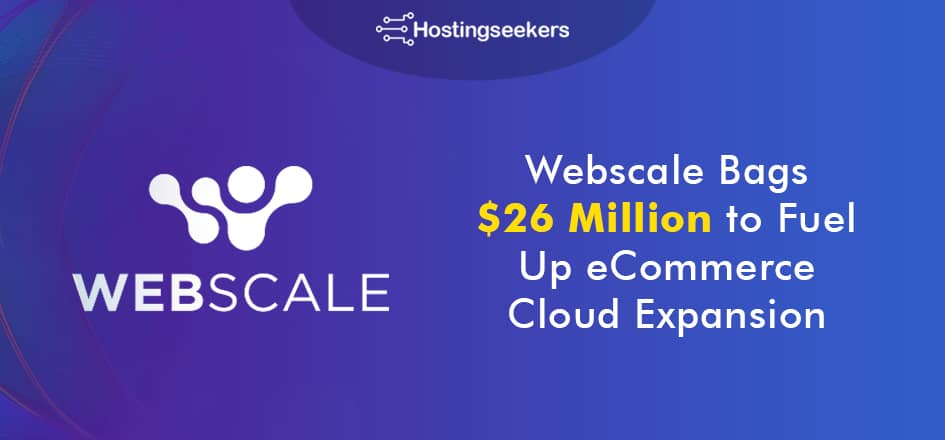 Webscale Bags $26 Million to Fuel Up eCommerce Cloud Expansion
Business News
March 8th 2021
E-commerce cloud company Webscale raised 26 million USD from stockholders and Silicon Valley Bank.
This funding will help Webscale to accelerate eCommerce Cloud platform expansion and deliver a flawless user experience.
Funding Series C Round was led by BGV, Mohr Davidow Ventures, and STCAP Ventures.
The world's safest cloud management and hosting provider, Webscale has raised USD 26 million in growth capital financing from stockholders and Silicon Valley Bank. This Webscale's comprehensive eCommerce platform investment will fuel the business growth and international expansion.
Webscale, a Sunnyvale, California-based SaaS (Software-as-a-Service) service provider of cloud and orchestration tools for an eCommerce company, grew around 108% during the COVID-19 pandemic in 2020 and powered several storefronts. This growth is now expected to be continued to fulfill the merchant's demands and enhance security, flexibility, and seamless user experience.

"Today retailers are highly concerned about the security of online transactions and want to deliver a smooth shopping experience to their customers from the digital stores to devices. With the help of this funding, Webscale will obtain industry shift advantages and help eCommerce businesses to grow exponentially and let them adapt the new normal easily." said Sonal Puri, CEO, Webscale. 
With a large network of digital agency partners, Webscale is now helping several businesses of all sizes and competing with tech giants like Amazon even without any massive investment in technology and people. The company is now capable enough to serve multi-cloud SaaS solutions, developed with the best DevSecOps practices to any sized merchant with high accuracy and efficiency.
"Webscale is well-known for providing the safest cloud computing solutions in the online marketplace. With its substantial customer base in the market, the company has presented top-class technology and acquired a leadership position in the space. We are thrilled to be in the partnership with Webscale and we will help them to accelerate growth and market value in order to deliver positive outcomes for the massive growth in this arena." quoted by Dmitry Dakhnovsky, the Managing Partner at STCAP Ventures.
This business investment will change the face of Webscale in the market and embrace new cloud technologies, ERP, CRM systems, and maximize the existing solutions with high efficiency. Moreover, this deal will eliminate the well-known cloud security and performance gaps in widely used platforms like BigCommerce, Salesforce Commerce Cloud, and Shopify.
About Webscale
Webscale is one of the Safest Cloud Hosting service providers in the eCommerce industry. It powers several B2C, B2B, and B2E eCommerce storefronts in nine countries all across the globe and 1000 businesses including Santa Clara (CA), Bangalore (India), and Boulder (CO). The company delivers blazing-fast enterprise-grade Security, Expandability, Performance, and Automation Services all across the globe. Its SaaS platforms strengthen the automation and DevOps protocols to ease the development and management of multi-cloud platforms like AWS, Google Cloud Platform, Azure, and others.