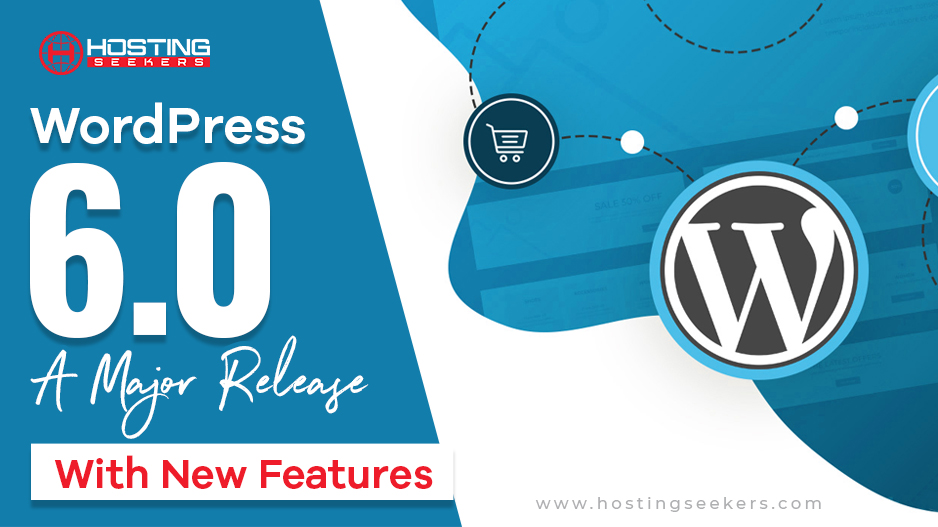 WordPress 6.0: A Major Release with New Features
IT
Technology
June 2nd 2022
Summary: This article presents an overview of the new WordPress 6.0 release. Here, you will get to know the improvements and new features updated in the previous WordPress version.  
The much-awaited WordPress 6.0 has finally launched which is the second biggest release of 2022. With every new release, everyone expects improvements and the introduction of new features. The same goes with this, it offers thousands of improvements, updates, and exciting features. But the main thing that you need to know is that the new WordPress release is no different. It only refines the features and tools in previous releases.   
All of the major changes in WordPress make your full site editing experience better by offering a faster block editor. It gives a new way to build the website.  In this post, you will get to know the new WordPress 6.0 features that you should try, once you are done with website updates.   
Now, the question is what are the major changes and new features you get in the latest WordPress version 6.0? What do you see when you update the previous version?  
Let's dive deeper to know what new updates have arrived with the release of WordPress 6.0. 
New Features and Improvements in WordPress 6.0
WordPress 6.0 is coming out with several improvements and new features. It brings customized themes, new blocks, style switching, improved writing, global styles, and many more. These updates make WordPress faster for viewers who visit the site. Let's have a look at what you get new: 
1. Improved Full Site Editing
In the previous WordPress 5.9 version, you are using the block-based theme editor under full site editing. It enables you to build content through customized templates and edit the website globally by using the blocks. The latest version offers a new improved full site editing feature. With this, you can add more specific options like editable templates, site-wide blocks, and more new patterns.
Another change has been made to the site editor. Now, you can use the pre-made themes to build a new style site. This setting enables you to change the look of your entire website.
2. Block Locking Controls
Block locking prevents end-users from removing or deleting the block. The new WordPress 6.0 features enable the user to lock the block that helps them from accidentally removing or moving the block to a new position. The worst thing about reusable blocks is that if you make any changes to them then they save automatically. At the moment, WordPress 6.0 has not solved this issue.  
3. More Templates Choices
In the new version of WordPress, you will get five new templates within the Site editor. It includes the date, author, tag, categories, and taxonomy. These new templates offer better flexibility for creating content.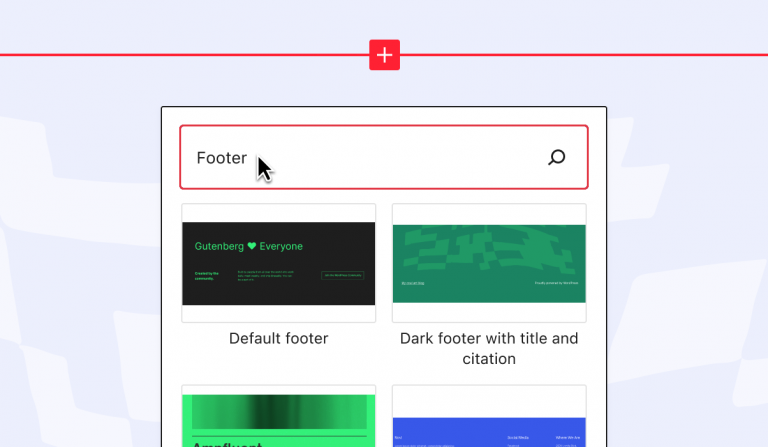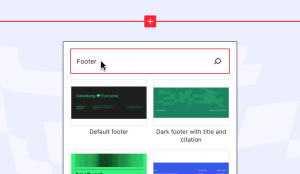 4. Style Switching
With WordPress 6.0, you can switch the entire theme of your website very easily with just one click. For this, you have to tap on the Style button located at the top right corner. After that, switch to the Browser styles tab to view all available styles for the particular theme. The availability of the theme style depends on the WordPress theme. Under the block themes, you can change the settings such as style options, font weight, and color palette.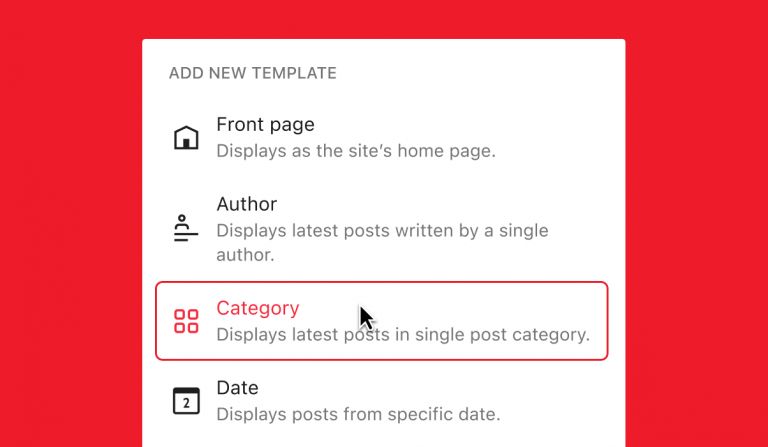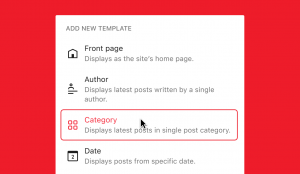 5. Additional Design Tools
In the new WordPress version, you will get better block-editing tools. Now, every block has its own functionality and settings for design. You will get all the design tools in one place, such as padding, height, weight, and alignment. With better design tools, you can also change the layout of several blocks. For this, you just need to select more than one block and after that, you will be able to transform them into a group.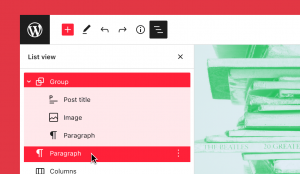 6. Integrated Patterns
Now, the latest 6.0 version of WordPress allows you to choose the best appropriate page pattern for your websites. It means that you will get a popup message with the "Add New Page" screen showing a list of different patterns that you can opt for to create pages. However, you can also use the pattern library to search and add new patterns for the page that you want to create.   
7. Better List View
Now, the list view becomes better. The new changes have a new keyboard shortcut. It helps you to select several blocks from the list view, modify them, and drag and drop the blocks from the list. You can open and close the list view easily. The list view comes collapsed by default and it expands automatically to the existing selection when you choose a block.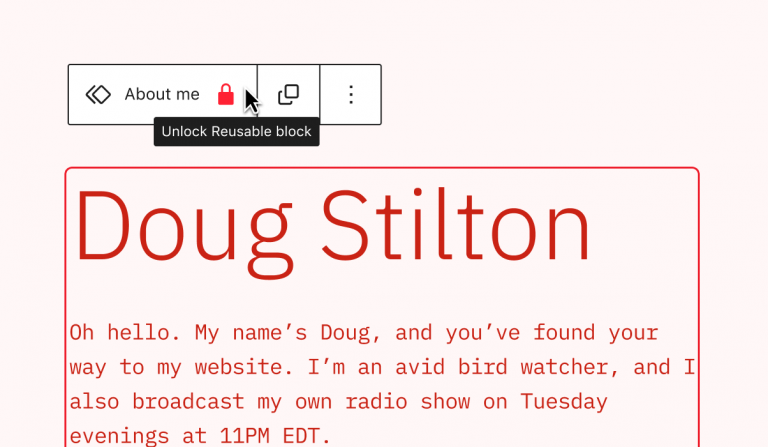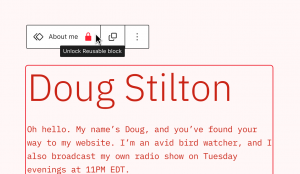 8. Enhanced Writing Experience
Most WordPress users spend more time on the block editor to create pages and write content for their website or web pages. The new 6.0 release has improved the content creation and writing style for WordPress users. It includes some exciting features that improve the way you write content on websites.   
9.

Improved Performance in WordPress 6.0
The new update mainly concentrates on improving WordPress performance. It includes decreasing the execution time of queries, improving page load speed, improving caching, and many more.  
---
---
Conclusion
We hope that this article will help you to know what's new in the latest version of WordPress. With this, you will also find which new features you should try to give a better look to your website. The launch of WordPress 6.0 themes is existing and very useful for those who work on this platform daily, like writers, designers, and developers.   
As you can see, WordPress 6.0 brings so many exciting features and improvements to offer a better full site editing experience to the users. With the enhancement in the blocks and design tools, users now have more customization options in the site editor. It not only improves the editing experience but also makes it easy to create a unique layout for the website.   
Feeling excited about implementing these new changes? Update the WordPress 6.0 plugins "TODAY" to experience the new features introduced in them. 
Trending Posts
Table of Contents Introduction What is WHMCS? What is The Cost o...

When it comes to upgrading or buying a new PC, choosing between AMD and Int...

Summary:  SSD vs SAS vs SATA drives in detail to determine which of these t...