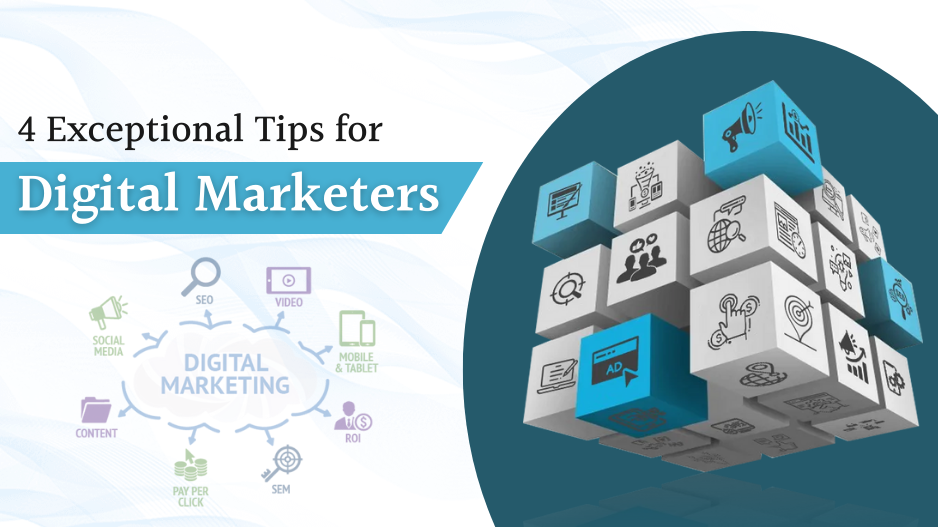 4 Exceptional Tips for Digital Marketers to use The Paraphrasing Tool
Marketing
June 15th 2022
Digital marketing is an online marketing method utilizing the internet to attract customers. Digital marketers use visual and written content to grab people's attention.
In the modern world, digital marketing has overtaken traditional marketing methods. As of 2022, there are more than 4.65 billion internet users in the world, which accounts for 63% of the world population. No other marketing technique can think of having this reach.
This impact isn't any secret now. As per the content marketing institute in 2020, 75% of marketers have contributed to enhancing the business with help of digital marketing. Content marketing is among the most preferred types of digital marketing. It costs 62% less while generating 3 x times more sales leads.
4 Exceptional Tips to use The Paraphrasing Tool
We have explained that a paraphrasing tool can help digital marketers in achieving their goals. This section explains how they can use it to their advantage.
We have compiled a list of 4 exceptional tips for digital marketers to use paraphrasing tools.
As per the plagiarism checker, the plagiarism percentage is 100%. That implies that it is a word-for-word copy.
1. SEO Optimization- Get your content on top
Appearing on top of Google's SERP is the goal for every digital marketing campaign. As per the statistics, about 99.28% of internet searchers only read the first page of google, while 0.78% look on the second page.
A word rephrase can improve the SEO rankings of your website. The most important thing in SEO is keyword substitution. These tools can suggest multiple ways of incorporating the keywords in your content.
The frequency of uploading content also plays a huge role in ranking a website. With the help of rewriters, you can upload multiple articles on a topic and become an authority in your field.
The right usage of rewriters can improve overall SEO.
2. Plagiarism removal- 100% unique content
Google considers more than 200 factors for its rankings. The unique content lies at the heart of these factors.
For digital marketers, producing unique content is as important as fuel is to a car. You can't survive with plagiarized content. Google always ranks it below the original version. That means participating in a lost battle.
The paraphraser can rewrite unique content by using a variety of rewriting modes. These modes are used to remove plagiarism.
For Example: Consider the below paragraph:

As per the plagiarism checker, the plagiarism percentage is 100%. That implies that it is a word-for-word copy.
This is how the paraphraser recreates it.

"The demand for business content services is very high because it takes years of experience and resources to write, create and implement a content marketing strategy. We do everything! Our content program simplifies the process and makes the selection easier. We guarantee you! Create customized marketing solutions and take advantage of the experience of delivering organic search results on the first page, delivering personal business content relevant to you today."
The red headings show the amendments. To verify the quality of the rewrite, use a plagiarism checker again.

It shows 0% plagiarism, which means the whole paragraph has become unique.
3. Grammatical Perfection- Remove all basic errors
Any rewrite generated from paraphrasers is free of grammatical errors. The AI ensures that the rewrite fulfills all linguistic norms. With online tools, there is not any chance of human errors either.
Content with flawed grammar can put your reputation at risk. Therefore, you should never compromise grammatical accuracy. A paraphrase can do it with ease.
Example:
Original text: Anna and Pat are married; he has been together for 20 years
The rewrite looks like this:
"Anna and Pat are married; they've been together for 20 years"

You see that the grammatical errors "He and Has been" have been replaced by "they and have been". Similarly, you can enhance the grammatical accuracy of your blog posts by using these tools.
---
---
4. Better Quality- improvement in the original draft
For digital marketers, it is important to write engaging content. If you can grab the attention of readers with your content, your website will automatically get on top.
However, it requires superior linguistic and writing skills, which take a lifetime to master. A rephrase can do it in a matter of seconds.
The content produced by the rewriter possesses the right word selection, optimal sentence length, effective paragraphing, and superior structure.
These are 4 tips for digital marketers to make use of paraphrasing tools.
Paraphrasing Tools: The Natural Ally of Digital Marketers
According to statistics, more than 92% of marketers believe that content marketing generates more sales leads. This proves that the content is the king. Every digital marketer needs updated content on a regular basis to stay in the race.
If you are a digital marketer looking for great results, you better have a quality paraphraser. The online paraphrase tools can generate multiple copies of your content while maintaining contextual accuracy.
The AI algorithms are the brain behind this process. They help the tool to identify, connect, and revert the input context. The tools can also improve your original draft to give it a professional outlook.
Ending Remarks:
Digital marketing is the need of the hour. Irrespective of its size, every company in the world is adopting it.
To write quality content, digital marketers should use online paraphrasing tools. This blog post highlights 4 tips for digital marketers to use article rewriters. We assure you that these tips alone can guarantee the success of your SEO strategy.
Trending Posts
Table of Contents Introduction What is WHMCS? What is The Cost o...

When it comes to upgrading or buying a new PC, choosing between AMD and Int...

Summary:  SSD vs SAS vs SATA drives in detail to determine which of these t...