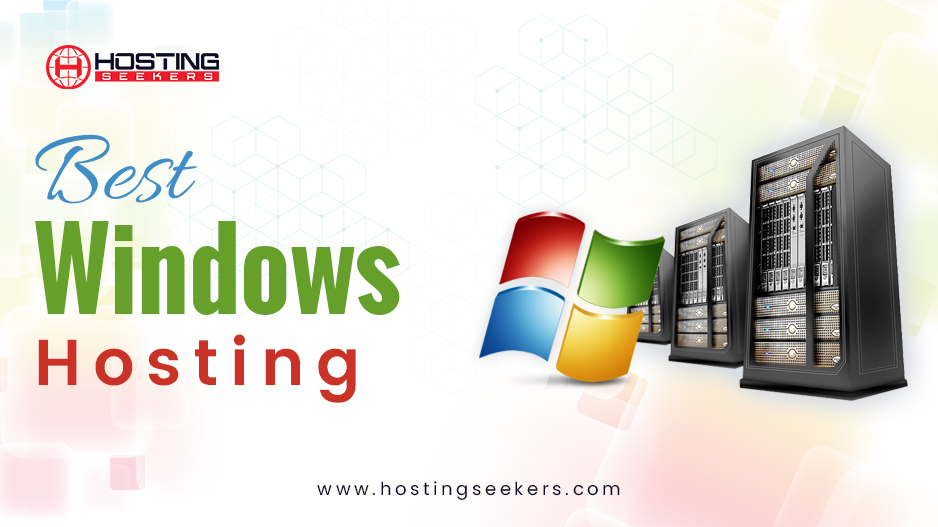 Best Windows Hosting: Unleashing its advantages and Top Service Providers
IT
Technology
August 9th 2022
Summary: The article provides an overview of the advantages of selecting Windows Hosting Services. And, it also lists the best Window Hosting providers available in the market, covering each business need. 
With the increasing demand for .NET and ASP.NET applications, many organizations are selecting it to develop their business applications. And for hosting them, Windows Server Hosting the most relevant mechanism.  
Even hosting experts prefer Windows Hosting Service for deploying the .NET-based applications.  
However, there are many companies, who are unaware of the fact, that Windows Hosting is the best for .NEt apps. Also, they get confused while selecting the best Windows Hosting for their business. But, you never face such challenges, as by reading further, you will get all the answers.  
Windows Server Hosting leverages the following advantages, leading to increase productivity:  
The server runs on the most popular Windows Operating Systems and provides GUI for easy configuration. 

 

It allows to utilize Windows-associated tools and efficiently make changes to the ASP.NET applications. 

 

It is compatible with an advanced MS SQL database, automating data-related tasks. 

 

It comes with built-in Windows security tools, protecting the data from malicious actors. 

 

It requires less effort during configuration in comparison to Linux and leads to saving both cost and time.
Discovering the

Best and Cheap Windows Hosting Providers
Cantech
Cantech is a leading hosting provider, offering up-to-date windows server hosting in budget-friendly plans. It provides you with administrator access and a Plesk panel, helping you in efficiently manage the core operations. In addition, it allows you to scale up resources at any moment for handling the extensive user load.  
Moreover, its overall architecture gets based on VPS hosting technology and only contains the SSD drives for providing faster speed. If you select Cantech, you will get a fully-managed server, leading to saving additional server maintenance and upgradation cost.  
Besides this, if you are hosting a website on any other platform and want to switch it to Cantech, you can flawlessly execute it. They provide 24/7 support services, which will help you to freely migrate to Cantech Windows Server hosting.  
VPS Malaysia 
VPS Malaysia has its server across different continents to assure maximum uptime. It only has SSD storage with RAID 10 mechanism to provide exceptional speed and accurate output to each user. In addition, it consists of a professional network, routing and security team, which takes care of all the IT infrastructure.  
Moreover, it provides a conversational interface, through which you can host your website within seconds. And, it also enables to allow the Bitcoin and Altcoin transactions. You can also take leverage of its 24×7 available support, helping you with any of the technical and non-technical query.  
With flexible configuration, SSD storage, technology compatibility, P2P connections, and free control panel, it has become the first choice of many organizations. Besides this, it uses Fortified data security, ensuring data integrity and non-repudiation. 
Hoster Daddy
Hoster Daddy is a cheap Windows Hosting Provider, which also offers free SSL and DDoS protection to its customers. And, it also provides free domain and CDN services assuring a 30-day full refund policy. Its servers are available across different countries, such as America, UK, India, Canada, Australia, and many more, which supports and assures 99.9% uptime.  
It is an award-winning hosting platform; whose servers are compatible with all types of Windows-based applications. Besides this, it provides 24/7/365 support services on high priority to all clients. If you face any issue, it promises to resolve it within minutes.  
Besides this, it provides a Plesk Panel within all its plans for effectively and affordably hosting the ASP.NET and MS SQL-based software. Also, you can add multiple features to your plan by paying a minimal cost. Jet Backup, cPanel accounts, and Softaculous are some of the cutting-edge integrations, which you can get for less than INR 160 on Hoster Daddy.  
---
---
10GB Hosting
If you want a Windows Hosting Provider aligning with the latest technology trends, then 10GB Hosting is the correct option for you. It has professional Windows Developers for managing the servers and maintaining the applications. In addition, its infrastructure strictly complies with the latest MS SQL, .NET Core, and ASP.NET versions.  
In addition, it provides various built-in tools, which help to prevent data breaches and unauthorized access across the .NET application. And, you can also benefit from its free 256-bit encryption standard following SSL with single click installation.  
Its plan starts from US $2.8 per month and goes up to the US $6 per month. You can select any of its plans according to your requirement. Additionally, in every plan, you will get SSD storage, minimum 10 databases, and coverage to unlimited subdomains. 
OB Host
OB Host is one of the cheapest Windows Hosting providers, whose plans start from US $2.7 per month. It allows to run any Windows server and to host any type of .NET-based application for any type of audience and traffic. And, it also provides a Plesk Panel in all its plans for authentic server configuration and maintenance.  
Furthermore, it has a dedicated team, which works 24/7 to maintain the systems and boost application speed and efficiency. It integrates Cloudflare edge locations, leading to improve cache speed and content delivery. As a result, the website loads faster, and your engagement, conversion, and user satisfaction rate start getting increased.  
Besides this, it also provides parallel panels as an integral component of their Windows Hosting Plans. It aids in installing scripts, content management systems, and tools of Drupal and WordPress through a single click. Also, it enables you to directly adjoin the new code to the application through their platform. 
Server Space 
Server Space is a fully-automated, budget-friendly, and sleek Windows hosting provider. It helps to save money, as you only have to pay according to the resource utilization. And, it also scales up the resources automatically, whenever there is high traffic across the .NET website and application.  
Moreover, its infrastructure assures 99.9% reliability, promising never to let your users face any disruption in the service. Along with this, it uses Xeon Gold CPUs, backed up by NVMe SSD storage disks, consistently optimizing and increasing the app speed.  
Whether you have run a full-fledge application, a database server, or a container, Server Space has appropriate solutions for all your needs. 
Wrapping Up: From where you can find cutting-edge Windows Web Hosting Services
If you are looking for the most prominent Windows Web Hosting Services, then Hosting Seekers is a one-stop solution for you. It is a reliable partner of 30+ leading Windows Hosting providers. You can efficiently browse and select your hosting partner at an affordable price.  
Moreover, Hosting Seekers only lists providers aligning their services with the latest standards and utilizing modern infrastructure. From SSD storage to Plesk Panel and 99.9% uptime, you will get all through Hosting Seekers.  
Trending Posts
Table of Contents Introduction What is WHMCS? What is The Cost o...

When it comes to upgrading or buying a new PC, choosing between AMD and Int...

In our today's blog, we will discuss Dell vs HP vs Lenovo to help you choos...