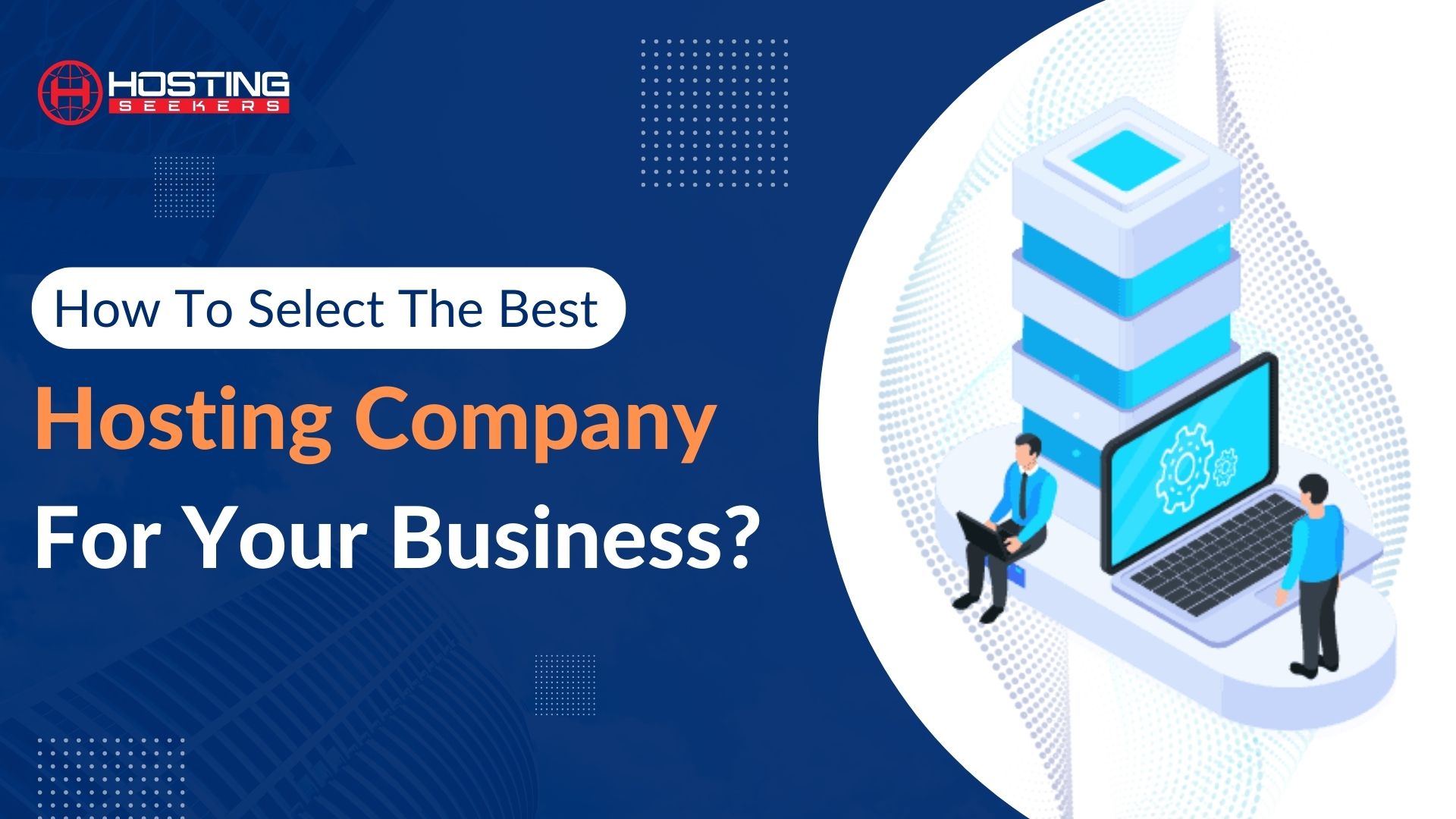 How To Select The Best Hosting Company For Your Business?
IT
Technology
July 27th 2022
Are you planning to make your business presence online? You have made the right decision. But have you thought about the strategy to follow to get the desired results?
You need to make a plan and set milestones that are required to be completed within a specific period of time. With full dedication and the help of the right partners, you can definitely fulfill your dreams at a faster pace.
Online business presence can be made in many ways but the best way is to make your business website. A website plays an important role for a business like a brick-and-mortar store. 
Do you know what things you need to build a website? These include a domain name, hosting server, logo, design plan, and more. Most business owners get confused when it comes to choosing the best hosting service company for their business. Whether you need the best WordPress hosting or shared hosting, you'll get all the answers here. Continue reading the article to know the best hosting type and best hosting provider to increase your business sales.
---
Pro Tips To Choose The Right Kind Of Hosting For Your Business
Business owners should make the effort to choose a reputable web hosting firm. This will guarantee that their website is always accessible and safe. Choosing a web host carelessly, based only on price, might have devastating consequences. Discover the most effective methods for picking the ideal host for your company.
Higher security, improved site speed, response times, and technical assistance are benefits of using a reliable web hosting provider. The more you invest in site performance and enhancing visitor experiences, the more income you will generate. After all, business owners want to keep customers engaged on their websites since it increases sales.
Learn Different Types Of Hosting
If you have prior knowledge of web hosting then this would be a good start. However, if you want the best hosting package for your company website, you must be well-versed in the subject.
Your website requires a web host that will continuously store all its data on its servers. When a visitor views your site, their browser makes a request to the server of your web host. The server will then get your webpage and present it to the user.
WordPress Hosting
WordPress web hosting is specifically designed to run websites on the WordPress platform. The additional features you get will vary based on the type of WordPress hosting you choose. It also offers various features like one-click installation and an automatic upgrade. Best WordPress hosting is easily accessible and is the most affordable type. You will get a WordPress-optimized hosting platform & you can share it with other users. 
Shared Hosting
The most popular option for website owners is shared hosting. A single server is shared by several customers on this sort of subscription. That is, a single machine (a shared server) will host many (or even hundreds) websites.
You will share resources with other users, but you will not have access to their files, personal information, or any other data. The advantage of shared plans is that they are inexpensive. This is because hosting companies divide server upkeep expenses among many users.
Dedicated Hosting
This form of hosting is best suited for large websites with significant traffic and is hosted on a dedicated server. This is good for businesses that host larger websites, maintain their clients' websites, manage huge online traffic, etc.
Dedicated servers have varied levels of administration. You may either opt for a hosting company that will handle your server for you or manage it yourself. The disadvantage of operating the server yourself is that you have to install updates and check malfunctions or errors.
---
---
Tips To Choose The Best Web Hosting Service For Your Business
Whether you decide to get the best WordPress hosting, dedicated hosting, or any other type, you should know what things to consider when making decisions. Here are some tips that will be beneficial to you in decision-making. 
Decide the type of hosting you want:  To choose the best hosting type for your business, you must first understand its requirements. If your priority is to have a highly optimized and secure site within budget, then you should go with the best and most cheap WordPress hosting. If you own a small business and are looking for an affordable option, go with the shared hosting plan.
Select the right package:  Don't make your decision based on the cost of hosting plans. Choosing the cheapest option can slow down response times which will result in losing a great audience. So think carefully and choose the best option. Some good companies also offer hosting plans for free. For example, HostingSeekers is offering free WordPress hosting at the time of writing. You can take advantage of this great opportunity.
Check online reputation:  When deciding on the best hosting provider, you should look for its online reputation. Read reviews and feedback that they have received from their past customers. Pay a little more attention to how the company responded to complaints or negative feedback. This way you'll be able to understand the way they treat their customers.
Choose the proper bandwidth: While most new websites do not need a lot of bandwidth, it is critical to provide room for expansion. Ensure that the web hosting provider you select does not lock you into a specific amount of bandwidth. This will then charge you additional costs if you need to change your hosting package later.
Test the security features:  Always seek a means to contact the provider's customer service when exploring web hosting providers. Can you reach them easily and simply by email, chat, or phone? If so, that's fantastic. Put them to the test. Examine how customer service reacts to your inquiries to determine the level of service they give.
---
Conclusion
While choosing a hosting company, you must also consider elements like uptime, site performance, and support. As your site's traffic rises, you'll need a hosting service that can expand with it. Reliable web hosting companies like HostingSeekers provide many forms of web hosting. They offer shared hosting, cloud hosting, VPS hosting, WordPress hosting, and more. Now you must have got a clear understanding of things to consider when selecting the best hosting plan or hosting provider. Get the best one that suits your business needs to boost your sales.
Trending Posts
Table of Contents Introduction What is WHMCS? What is The Cost o...

When it comes to upgrading or buying a new PC, choosing between AMD and Int...

Summary:  SSD vs SAS vs SATA drives in detail to determine which of these t...