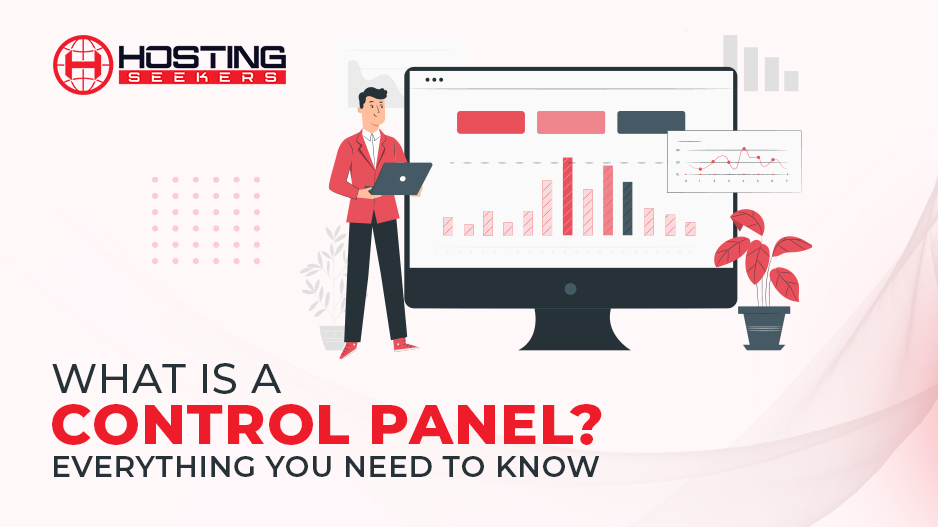 What Is Hosting Control Panel & What All Should You Know About it?
IT
Technology
January 28th 2022
Hosting control panel (cPanel) offers seamless automation software for hosting companies to offer affordable and best web hosting services to their users. cPanel makes web hosting accessible and easy to use to a wider audience with a simplified graphical interface. Web hosting companies are powered by cPanel, and can in turn provide these services to the audience. These web hosting service providers can offer their services to personal blogs, e-commerce websites, and business websites. 
Another important factor that a user might consider is the fact that cPanel is a Linux-based web hosting service. It not only automates processes for the web hosting service providers but also allows more efficient communication between the website owner and the host around the world. 
---
Understanding the Hosting Control Panel (cPanel) Interface
The hosting control panel (cPanel) interface helps you do a variety of things including hosting a website, backing up the website, using WordPress, etc.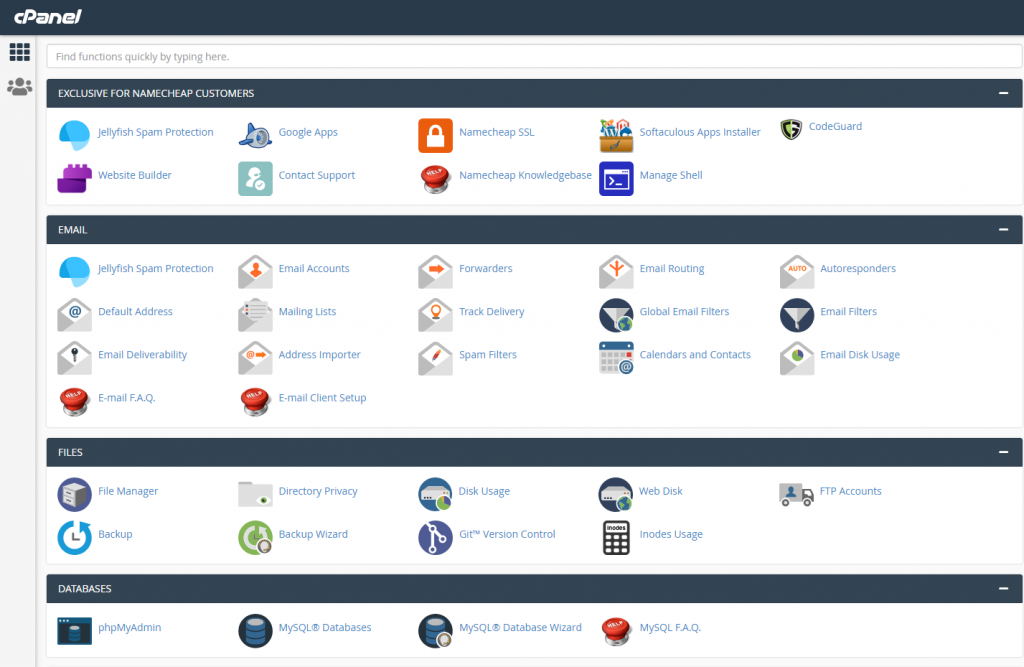 If you are a first-time user and not very comfortable using cPanel, we can help.
1. Logging in to cPanel: This is the first step to begin your cPanel journey. After a username and password are created, the user can log in to their account by simply typing ":2082" after their website address.
2. Navigating through the interface: cPanel is known to have one-of-the most user-friendly interfaces. This includes a navigation bar at the top, a search bar, and a sidebar. These are the basic elements of the dashboard which the user can use.
3. Updating preferences: A user can update their password, settings, contact information, etc., and customize this dashboard. 
4. Managing domain names: The user can also manage domain names on the dashboard. This includes editing, adding, and removing domain names. It also allows editing subdomains.
5. Using the file manager: This is where the user can take care of and manage all the files on the server. New folders and databases can be created and updated here.
6. Installing server apps: The next step is to install server apps like WordPress which is the main purpose of web hosting.
7. Back up of the website: This is the most important step for a user to not lose any data. A full or a partial backup can be done according to the disk space that is available.
8. Checking statistics: The dashboard also allows the user to check statistics that can give insights into the client's website. The speed, number of visitors, bandwidth, etc. are clearly shown here. 
---
---
4 Pros of Hosting Control Panel (cPanel)
cPanel web hosting definitely makes work easier for most website owners. Here are some of the best reasons to use cPanel hosting:
1. Simple-to-use: The processes are automated when one uses cPanel. Because of this amazing feature of cPanel web hosting, the concept of web hosting becomes simpler and less tiresome.
2. Cost-effective: cPanel web hosting proves to be more cost-effective than other web hosting services. Since the processes are automated, the cost of manpower decreases sharply. Moreover, there is very little cost of maintenance in this case as well. Sometimes, you can also find free web hosting control panel options.
3. Easy management: Since cPanel is more of a web hosting management system, it explicitly aims to make management easy for the web hosting providers. With automated processes, running and managing a website and managing other activities becomes extremely easy. 
4. Suitable for beginners: cPanel has a graphical interface that allows drag and drops options for its users, making it extremely user-friendly. Since it is both easy to use as well as reasonable, it is a great option for new website owners. 
So if you are looking for a no-fuss, inexpensive, simple-to-use, and sometimes even free web hosting control panel platform to help with web hosting, cPanel is your best bet.
---
---
4 Cons of Hosting Control Panel (cPanel)
Even though hosting a control panel is a popular option, there are still some cons that a user should be aware of before making a choice. Here are some of the cons faced by users:
1. Lower access to Features: cPanel web hosting providers can provide limited access to features. These features are mostly dependent on the plan that the user chooses. However, in other cases, there are more features available.
2. Limitation on speed: cPanel relies heavily on servers and the internet, because of which there is a limitation on the speed and bandwidth. This might hamper the website and traffic coming to the website as well. This is one of the biggest disadvantages of cPanel web hosting services.
3. Security concerns: There are new updates on the cPanel software because of which the focus is more on the stability of the web hosting service. This is one of the reasons why there has been compromised security in some cases. 
4. Lack of flexibility: Since it is a cost-effective and time-consuming option that allows automation of services, there is very little flexibility. Although the basic features can be altered by the user, there is almost no customization available. 
Understand your security requirements, overall feature requirements, and if you need to have a free web hosting control panel before finalizing an option.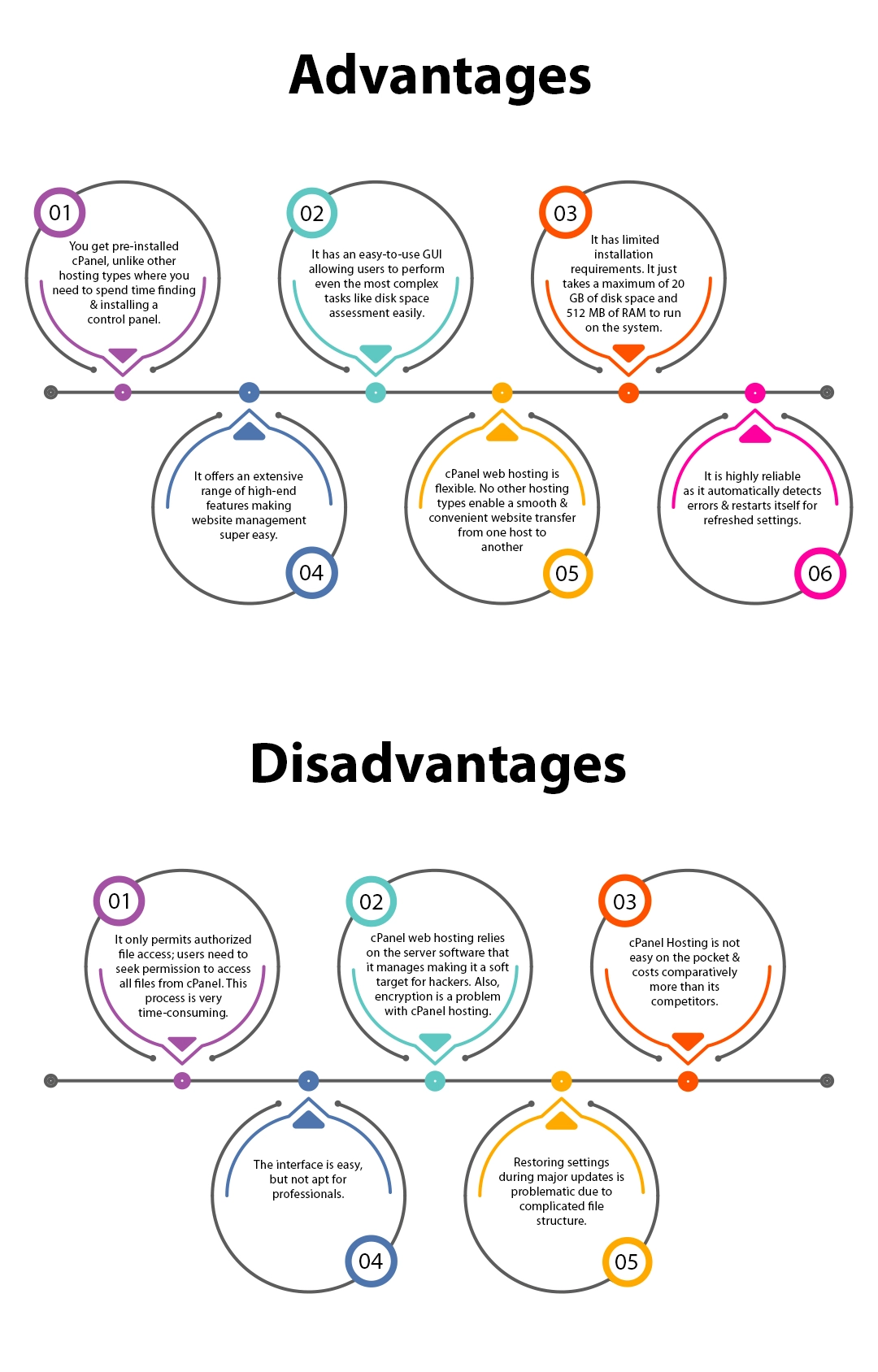 ---
Top 10 cPanel Web Hosting Providers
It might be difficult to gauge which is the best cPanel hosting provider out of the hundreds that are available online. This is when top-rated hosting directories like HostingSeekers come to the rescue. As a user, you can find the best available options of web hosting providers here, along with genuine client reviews to make your decision easier.

Here are the top 10 cPanel web hosting providers on HostingSeekers:
Hostever is a popular choice for cPanel web hosting since it is affordable and offers great features. With an uptime guarantee of 99.99%, Hostever also offers disk space of utp 50 GD. Additionally, users are also provided with free lifetime SSL certificates by Hostever. cPanel hosting is provided at a charge of INR 138 monthly, along with a strong data security backup and an optimized WordPress option.
VPS Ground offers its clients 5 databases and 5 domains along with 1GB space and 10GB Bandwidth at only INR 73 a month. It is a great deal for those who want to experiment with cPanel hosting for the first time. It allows beginners to also access customer support at any time, via call or email.
Servers Group offers a high-quality web hosting service with multiple ways for the user to pay. They accept Paypal, Paytm, CCAvenue, and lots more. Along with 100GB SSD storage, the user also gets 4GB RAM and 4 Cores CPU. It is a great option for those who are looking for unlimited transfers, free SSL certificates and free website migration.
Popular IT BD is the web host that can offer you the cheapest web hosting services. With offers starting at only INR 23 a month, this company was founded in Bangladesh in 2009. They accept PayPal and bank transfers for payment and can provide a user with up to 50GB Premium bandwidth. Moreover, they allow unlimited subdomains, unlimited emails, and unlimited databases. They also offer free migration and a free SSL certificate.
Glow host has an amazing team of professionals and experts who guide users to make the most of their features. They have both unlimited and traditional plans available for cPanel web hosting. Users have also appreciated the fact that GlowHost does not take days but only a few minutes to get the user online after the payment.
HosterPlan LTD has got great customer reviews for its speed. With their 20X fast cPanel web hosting service, they allow websites to attract enough traffic without letting the speed vary. They are user-friendly and provide wonderful features at just INR 306 a month.
Heroxhost web services have great reviews online. With a starting charge of only INR 60 monthly, Heroxhost is highly recommended. With 50GB bandwidth and 5GD SSD Space, a user can also get a free domain for the first year. The data protection service by Heroxhost is also relatively stronger. Moreover, they provide customer service round the clock to their customers.
Gnome IT Solutions is best known to solve the problems of all its users instantly. At about INR 74 a month, they offer great services to their users.
Hostsoch is a renowned cPanel web hosting provider with no hidden costs and no setup fee. This is definitely a feature that tends to attract more customers to them. Moreover, they generally have coupons that offer great deals to customers who want to opt for hosting services with them.
Host4Geeks is the first choice for a lot of customers, especially when it comes to cPanel hosting. Apart from being easy on pockets, they also guarantee a 99.99% uptime guarantee to clients, further boosting businesses online. They also offer free SSL certificates, free migration, and 24/7 support.
Choosing the right web hosting service might be difficult. However, if the user can prioritize the features and then choose the service provider, it might be slightly easier.
---
---
Is cPanel a free web hosting control panel?
All cPanel web hosting services are not free. Although most are paid services, these are the ones that offer great features to users. A free web hosting control panel might be the best choice for a beginner.
A cPanel hosting service instantly makes web hosting easy for a user. Although there are various low-budget options available for cPanel web hosting, there are still some websites that offer free web hosting control panels for users. These might have limited features but are great for users who want a flavor of what cPanel web hosting looks like. 
---
Here are 3 factors that a user should consider when opting for free cPanel hosting:
1. Hidden Costs 
There are several hosts out there that claim to provide free hosting services, but in fact, have some hidden charges. 
2. Alternate Options 
Although a free hosting service might sound tempting, this is usually not the optimal choice for most users. There are other services that charge a minimal fee but offer better features and give users a better experience.
3. Features Offered
It makes complete sense for a user to check the features that are offered by the host for free. Features like disk space, bandwidth, and databases are important elements of web hosting which might not be sufficiently available in the case of a free cPanel hosting service.
---
SSD vs SAS vs SATA: Which Is Better For A Dedicated Server?
---
Frequently Asked Questions
There are several questions that might cross a user's mind before investing in cPanel web hosting. Here are some of the most frequently asked questions answered.
Q. 1. What is the difference between hosting control panel (cPanel hosting) and shared web hosting?
Ans. cPanel is basically the control panel that a user can use to administrate hosting accounts. It can be used for multiple hosting services, be it shared hosting or dedicated hosting. Additionally, cPanel is one of the control panel options available to users. While cPanel is merely a software that is used for web hosting, shared hosting is a type of web hosting. Shared hosting is when there are multiple websites hosted on the same server. The features, in this case, are shared by different users. 
Q. 2. What is the difference between cPanel and WordPress?
Ans. cPanel allows you to handle your server directly from the web internet browser, without needing to attach using SSH. WordPress on the other hand is a blog writing tool and also a web content administration platform (CMS). In fact, it is one of the most preferred CMS, powering over 35% of the sites on the Internet. cPanel is a complete control panel to manage things on the server like emails, domains, databases, and files.WordPress is a type of content management system (CMS). WordPress is an open-source website creation platform from blogging to e-commerce to business and portfolio websites.
Q. 3. Does GoDaddy use cPanel?
Ans. Any GoDaddy client can access cPanel services. Clicking on the cPanel admin button, the user is taken to the control hosting page. They offer an uptime guarantee of 99.99% and provide extensive support for cPanel specifically. 
Q. 4. Is cPanel necessary?
Ans. cPanel is an easy-to-use and affordable web hosting service provider. However, it is not necessary to have cPanel to host a website. A website can run without it as well. However, if a user has cPanel, it is easier to manage a website. No sound technical knowledge is required with cPanel. Any changes can be made on cPanel with the help of a great graphical interface. 

Q. 5. Does every website have a cPanel?
Ans. Although cPanel is a popular web hosting option, all websites do not have it. A website can also be hosted without cPanel. A free control panel can also be used instead of a paid cPanel. However, without access to cPanel web hosting services, a user might need more sound knowledge of how to run and manage the server and the website. This is the reason why cPanel is popular and recommended, even for beginners.
Trending Posts
Table of Contents Introduction What is WHMCS? What is The Cost o...

When it comes to upgrading or buying a new PC, choosing between AMD and Int...

In our today's blog, we will discuss Dell vs HP vs Lenovo to help you choos...