Is There Anything Like Free Website Hosting Services?
IT
Technology
February 28th 2022
Given a choice between cheap and free website hosting, you would definitely choose the former one. But is there actually anything like free web hosting? Let's find out.
With the advent of Covid, everything has shifted online – be it schools, businesses, or company operations. All of these activities need active websites that make life easy for individuals. Hence, it only makes sense for every business and organization to have an online presence through a website. 
Websites cannot be hosted without a web hosting company. This is how the computer of a user gets connected to the web servers and allows them to access the website. Web hosting can be expensive, but few companies offer several cheap web hosting companies as well. In fact, there is some free website hosting options as well. These definitely have more limited features and basic elements when compared to other paid services. However, these might still be good for smaller businesses that have just started out.
---
How To Decide If You Need To Host Your Website For Free
While starting on a business journey, one of the most difficult things to manage might be the budget. A lot of times there are also unexpected costs that pop up. In this case, it would be absolutely great to build a zero or low-cost website. 
While free website hosting services might only give the user limited bandwidth, less storage capacity, etc, this might be great when it comes for free! 
---
---
Here are some tips that you might need to host a website for free:
Research on the companies that provide free website hosting
Assess the most required features for your business website
Check if your business requirements match the provision of the cheap web hosting provider
Checking the types of web hosting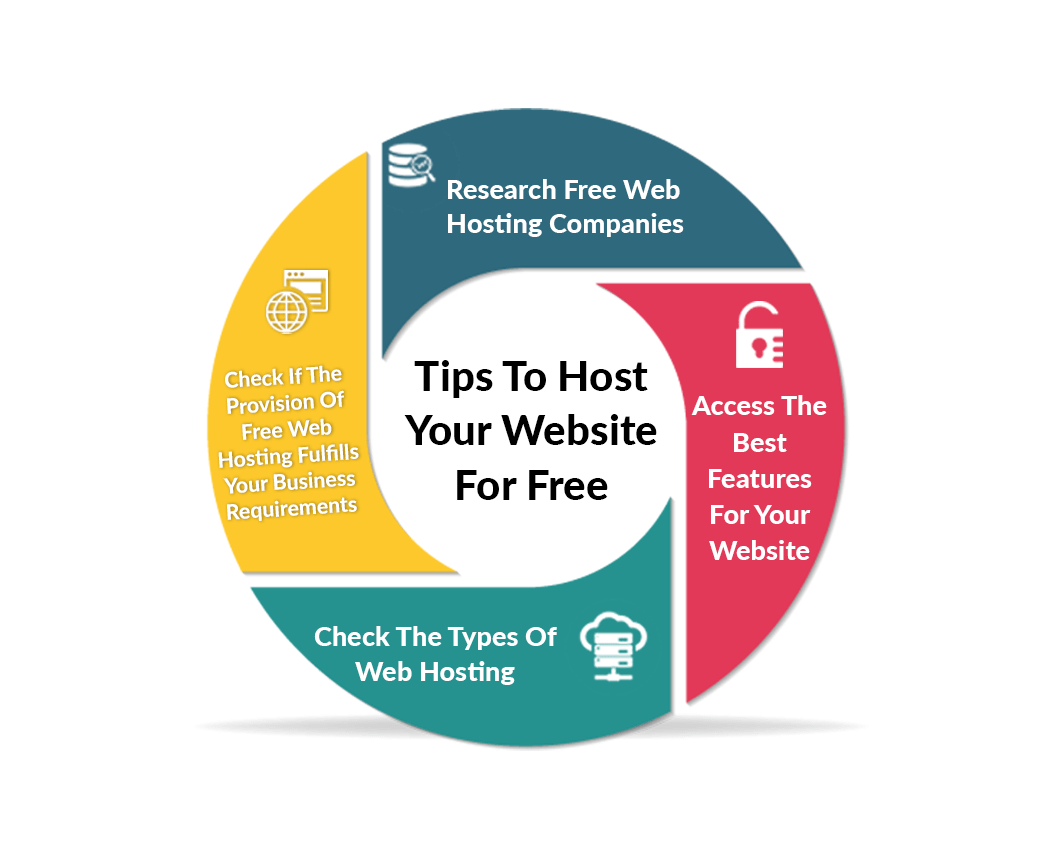 Let's discuss these 4 tips in detail:
1. Research on the companies that provide free web hosting
Although there are multiple companies that allow free web hosting, a user might need to be extremely careful with these. Since these offers seem to be too good to be true, there might be catches here. For example, there might be times when the service provider might display their own ads on the website. This might distract the customer and affect the traffic. So, rely on a hosting web directory like HostingSeekers that will offer all information on a single platform.
2. Assess the most required features for your business website
The most important step is to understand the company's requirements. For example, if the website is heavy on graphics then one major requirement might need high storage. If the company is expecting a large influx of customers, then the speed should be high too. These are features that might be available in limited amounts only in the best free website hosting plans.
3. Check if your business requirements match the provision of the free website hosting provider
The next step should be for the user to compare the website requirements and the provision of the web hosting provider. If these do not match, it might be a better idea for the user to invest some money in a good website. 
4. Checking the types of web hosting
If a user wants to go ahead with a low investment or a free plan, there are only limited options when it comes to the types of web hosting. For example, the best dedicated server hosting service is not usually free or cheap since the server management is completely occupied with one website. cPanel, Linux-based, or shared web hostings are the types of web hosting for users that can afford free or low-cost plans.

A user must consider these tips for thorough research and background check before investing time in any kind of web hosting service. 
---
---
Top 10 Cheap Web Hosting providers of 2022
Heroxhost
Hostrain.in
MilesWeb
EzerHost
HostGoi
CloudMate Softwares
MyHostIt.com
EWallHost
RDK Revenue
HostNet India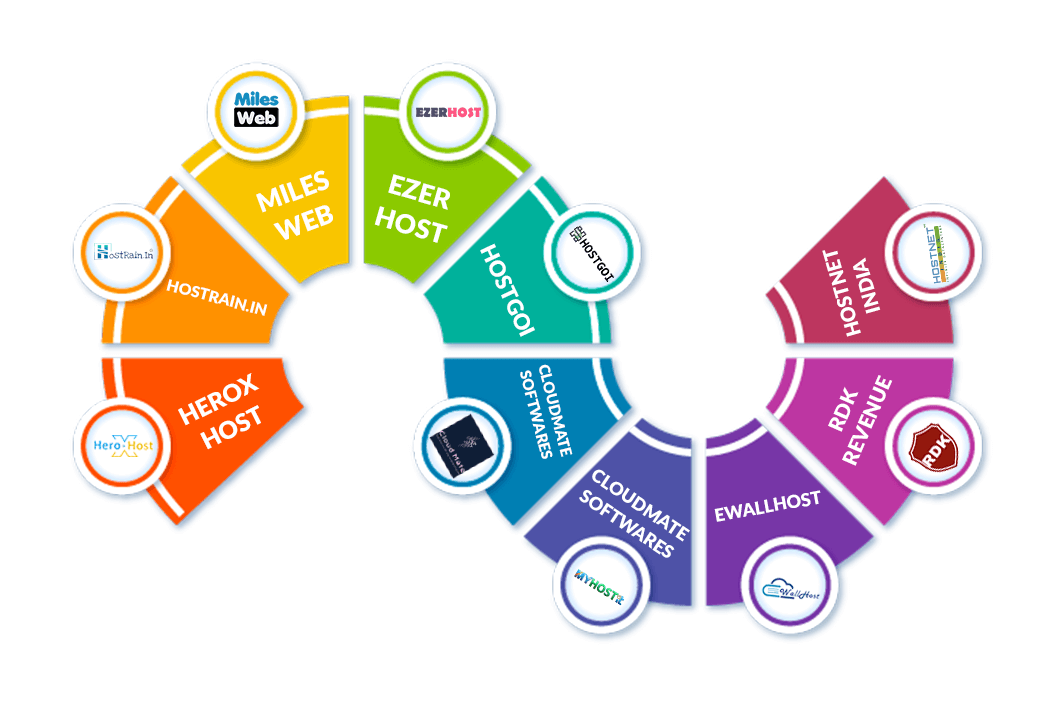 Out of the thousands of cheap web hosting companies available, a user might be spoilt for choice. However, here are some cheap web hosting companies that will make the choice easier:
Heroxhost is a great and cheap web hosting service provider. Although they have not mentioned any free plans in their catalogs, they have plans starting from only INR 60 monthly. In this plan, they offer unlimited storage, unlimited bandwidth, free SSL certification, and a free domain for a year. 
Hostrain.in has a monthly plan of INR 49 where they offer 1 GB HDD storage, 10 GB bandwidth, and 1 GB RAM for cPanel hosting. Indian users have loved them because of the affordable and low-cost plan.
MilesWeb is known for its easy and smooth migration process and great customer service at a throwaway price. At only INR 60, they offer great uptime that also helps businesses flourish.
EzerHost is a reliable service that offers 99.99% uptime and round-the-clock customer service. These are applicable only for Linux-based web hosting plans. However, EzerHost has also been reviewed for having great value for money. 
HostGoi is known for its cPanel hosting plans for INR 55 a month. With unlimited data transfer and unlimited email accounts, they also provide real-time support to their users. These are amazing features for a beginner!
CloudMate is an Indian company that is renowned for offering unlimited websites hosted at a value deal of INR 59 monthly. A 2 GB RAM and 2 Core CPU at this price is a steal deal for users.
MyHostIt was founded in 2008 in India and is growing at a fast pace. They provide users with a 10 GB monthly bandwidth, a free website builder tool, and live support for just INR 44.
EWallHost provides flawless Linux hosting with a 99.99% uptime guarantee at INR 59 a month. Moreover, they offer a 30-day cash-back guarantee if the user is not satisfied. 
RDK Revenue has been reviewed by experts and professionals for being easy, intuitive, and fun to use. It has a user-friendly interface that allows 3 websites and a 99.99% uptime guarantee at less than a rupee!
HostNet India offers shared hosting at very low prices. With a nominal monthly charge of INR 39, they offer quality features that maintain regulatory compliances and are very secure. 
---
---
Frequently Asked Questions
Q 1. Can web hosting really be free?
Ans. Yes, some web hosting companies have free plans that allow users to build websites at no cost. However, there might be catches in these cases. This is something users might have to be careful about.
Q 2. What is the latest web hosting trends?
Ans. While there are more DIY website building and website monitoring tools available, there are also more plans being offered by web hosting companies.
Q 3. Is free website hosting any good?
Ans. Since free website hosting means no cost, it is great. However, this might only be beneficial for users in the short term or if they are assessing the market through the website. In the long term, free website hosting services might not provide the required features. This in turn might hinder the performance of the website too.
Q 4. Should one go for the cheap or the free website hosting services?
Ans. An analysis that compares free vs cheap web hosting services might be the best idea. This will help a user compare the different features available for free vs the cheap services. For example, the speed might be more in the cheap web hosting services. This might be better from the website's point of view when there is a lot of traffic.
Q 5. Does GoDaddy offer free web hosting services?
Ans. GoDaddy does not have free web hosting services. There are cheap web hosting services that have free and premium domains. But none of the plans are completely free. 
Q 6. What are the disadvantages of free web hosting?
Ans. Since web hosting services are free in this case, there is always a twist. A user will have to check what these are. There might be cases when the speed is extremely slow. In other cases, the host might display their own ads that might distract customers. There might be frequent outages and hidden costs too.
Q 7. Which types of web hosting are supported by free web hosting services?
Ans. There are several types of web hosting – dedicated hosting, shared hosting, VPS hosting, etc. Since dedicated server hosting is more expensive, this might not be available in the case of free hosting service plans. Shared hosting is most common since there is no additional cost for the web hosting provider in this case.
Q 8. Are free domain names the same as free web hosting services?
Ans. No, the two are significantly different. Free web hosting is when a user can build and run a complete website on their own. Free domain is when a user is not purchasing a domain name. This might come free with other cheap web hosting plans.
---
---
Conclusion
There is increasing importance to an online presence for big and small businesses. This has led to a frequent change in the web hosting trends in the last couple of years. Web hosting plans are now more affordable. The community is becoming more aware with the help of blogs and reviews and is making informed decisions. A user can access such valuable information on directories like HostingSeekers.com.
The above list of pocket-friendly web hosting services can give you an idea of how much time, money, and effort one might need to shell out. However, to make things easy, Hostingseekers has a detailed blog and some insights from experts on these web hosting service providers. Reviews can help new users make informed choices without the fear of being fooled. 
Trending Posts
Table of Contents Introduction What is WHMCS? What is The Cost o...

When it comes to upgrading or buying a new PC, choosing between AMD and Int...

Summary:  SSD vs SAS vs SATA drives in detail to determine which of these t...