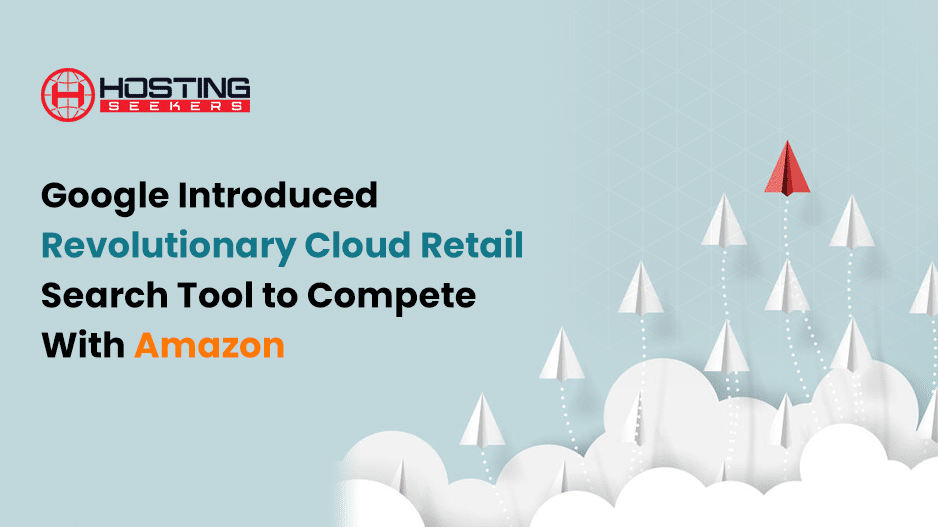 Google Launched Cloud Retail Search Tool To Solve $300B Abandonment Issue
Business News, Cloud Industry, Technology
August 4th 2021
Last Tuesday, Google unveiled Cloud Retail Search, a tool to strengthen the search capabilities of e-commerce platforms. Designed with Google's advanced algorithms to understand user intent, the tool offers distinct search functionalities that can further be customized as per individuals' business requirements.
The Google Cloud Retail Search is expected to address the staggering issues with "browser abandonment", which cost retailers about $300 billion only in the USA. Beefed-up searching of eCommerce websites is aimed to re-capture sales from abandoned searches and deliver a high-quality shopping experience to the end-users.
The tool provides Google-quality search to retailers within their own website and digital properties to make them sell more.
Google appointed Harris Poll to conduct a survey of more than 10,000 global consumers and  200 retail website managers using the search feature on a retail website for the past 6 months. The research showed that search abandonment is causing retailers more than $300 billion loss annually in the United States. Talking about numbers:
88% of abandoned search issues occur at the website end. 

94% of global users found wrong or irrelevant results while browsing something within a retailer website 

85% of users found a different brand product etc. 
The retail search tool is designed to analyze and understand customer activities across other eCommerce websites and mobile apps to map user intent with the product inventory. The Machine-learning-based search results will deliver superb search experiences that will include functionalities like auto-suggestions, customized results based on search history, and relevant promotions.
"Delivering quality search results to the consumers is always the biggest challenge every industry struggles with. Though traditional search platforms are entirely keyword-based, Google's accurate understanding of consumers' intent and product requirements will enable retailers to substantially improve the search experience using intent-based search. Now, the retail search will help shoppers get correct results instantly and lead websites to higher conversion rates.", stated Srikanth Belwadi, Google Cloud group product manager.
Retailers can now improve the customer experience using Retail Search and deliver perfect Product Search Results, fetched by Google Cloud AI Recommendations AI. Google has now taken the retail industry into a completely new era that's making resellers highly competitive with Amazon.