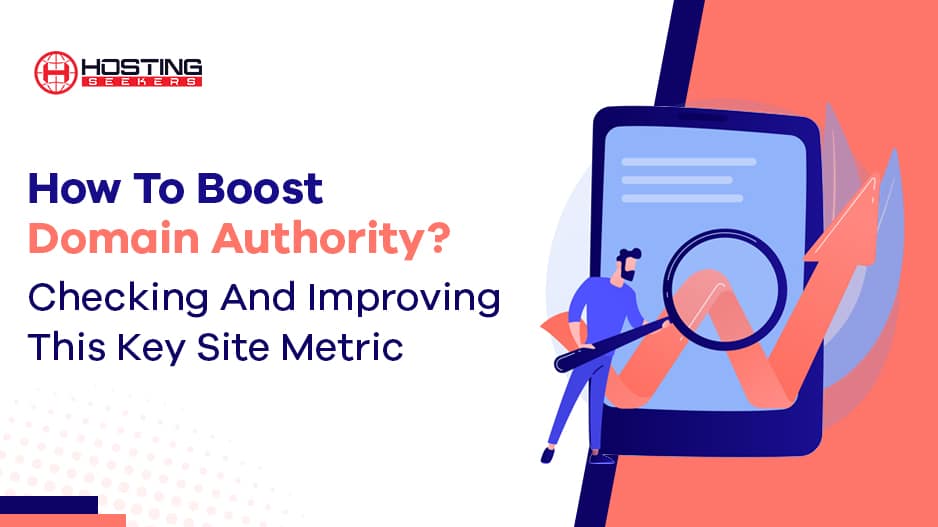 How to check and boost the DA PA Authority of your website?
Contributors
IT
December 17th 2021
DA stands for domain authority which is a number that states what is the position of your website on the internet. It is developed by Moz and helps one to improve their website by checking the DA number. 
The domain authority is checked from a rating scale of 0 to 100. The higher number you gain in domain authority the higher your chances of your website ranking on the first pages of the search engine result pages. 
---
How is the domain authority calculated?
To increase your website's DA, you can do things like improve your website's content, increase backlinks from high–quality websites, create social media accounts and optimize your website for search engine optimization. There are several websites that provide a Da Pa checker which helps brands and websites to improve their ranking pages. In the article below we have discussed some of the tips that will help you to improve your domain authority.
You need to work on your SEO
Search engine optimization is one of the important things one needs to do when setting up a business online. Whether you are providing services to certain types of people or providing a range of products, you need to optimize your website which will help you improve your rankings and your DA score. 
Work on your website's content
As we talk about the website's SEO we need to focus on its content as well. Designers and developers must never ignore content when creating a website. Content brings the audience to your web page and it is one of the key things that attract the audience from certain parts of the world.
When we say that you need to work on your content strategy then it means that you need to plan your content. You need to put target keywords in your content and you have to add these keywords in your content so that you attract the perfect category of audience. If your product is about women then you need to target women and not men. You should set up content accordingly which will help you to increase visitors and will improve your website's visibility. 
---
HTTP vs HTTPS Difference: Weighing The Perks
---
Work on your website's responsiveness
Unfairness in this tech–savvy world of innumerable gadgets will arise if websites are not made responsive on just computers. You need to check whether your website works well on all types of devices such as laptops, tablets, and mobile phones. Many websites appear differently on mobile phones which is why one needs to check their website for mobile responsiveness before it appears in front of your audience. 
Improve your page speed
If this page would take long to open you would have definitely shifted to another web page or closed the website. This is the case with everyone and no one wants to waste their time on such a thing that takes so long to open. 
Check how quickly your website opens to ensure it is loading in a few seconds. Sometimes a website takes very long to open or sometimes the products take too long to appear which distracts the customers and makes them leave the web page. To avoid this, you need to improve your page speed to improve your rankings. 
Update everything on social networking websites
Social networking websites are not just for uploading your personal life photographs but they help improve a website ranking, too. If your website is about makeup products then you can easily target your audience from social media and bring traffic from social pages to your website. Most of women use Instagram and Facebook where they find uncountable business pages from where they can buy stuff. By updating your account frequently, you can attract different types of customers to your page and increase your credibility on the internet. 
---
Conclusion
Checking your website's domain authority is important because it improves the visibility of a website. One needs to check the DA score to know where they stand in the pool of different sets of websites. If one fails to achieve a good DA score then one needs to work very hard on improving their website's visibility. It is better to work hard on your website rather than keeping it as a dead body on the 5th or 6th page of Google's search engine. So, follow the tips mentioned above and improve your website's ranking. 
Trending Posts
Table of Contents Introduction What is WHMCS? What is The Cost o...

Summary:  SSD vs SAS vs SATA drives in detail to determine which of these t...

In our today's blog, we will discuss Dell vs HP vs Lenovo to help you choos...