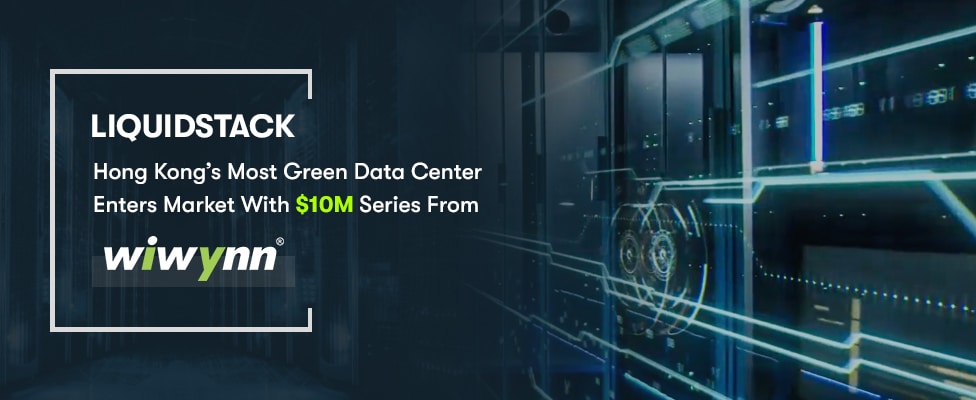 Hong Kong's LiquidStack Most Green Data Center Enters Market With $10M Series From Wiwynn
Business News
March 30th 2021
Boston, Mass, Mar 27, 2021 (Hostingseekers) – LiquidStack, the world's most renowned Liquid Cooling Company for Edge, Hyperscale, and High-Performance Computing, recently entered the market with 10M US Dollars in a series of funding from an investor and strategic partner, Wiwynn.
Today, running data centers and mining bitcoins have become a big business, which is making significant changes in commercial data center counterparts. On the other hand, these huge power hogs are causing serious risks to global greenhouse gas emissions, and every industry over there trying to address this major criticism of cryptocurrency operations.
LiquidStack, a Blockchain, AI technology-based company spinning out from Bitfury Group, a cryptocurrency hardware technology developer with $10M investment for transforming the cooling and ventilation of data centers.
Along with this, LiquidStack announced the launch of stealth mode incorporated with several new deployments in High-Performance Computing (HPC), Artificial Intelligence (AI), Telecommunications, Cloud Services, and multiple other crucial sectors; in a series of funding from Wiwynn, a strong strategic partner.
Right Investment Brings New Developments & Huge Returns
Developing data center cooling systems for over eight years, LiquidStack was born from the Allied Control Limited (ACL), the liquid cooling subsidiary of The Bitfury Group. Later, the LiquidStack was restructured and reconstructed as a brand new commercial operating organization headquartered in the Netherlands and it's commercial headquarter located in the USA and R&D Center in Hong Kong.
As a launcher of 2-phase immersion cooling, LiquidStack has been awarded so many times for building the world's best and most efficient data centers. Their award-winning cooling technologies, products, solutions, and services are playing a vital role in reducing high energy consumption, electronic waste, and greenhouse gas emissions.
Over a few years, Wiwynn has been working hard with the world's leading cloud service providers, shipped over 300 data centers worldwide, and generated over $6.3 billion in the year 2020. This $10M series of investment and strategic partnership of LiquidStack with Wiwynn, soon going to change the face of the data center cooling system and will bring new IT innovations to the market.
During the press conference, Joe Capes, the co-founder, and CEO of LiquidStack stated,
"The Bitfury Group has always been focused on leading by example and is renowned for its efficient technical innovations. After the incubation for five years, we are ready to get started with hyper-scale bitcoin mining operations using LiquidStack immersion cooling technology with a powerfully intellectual portfolio. Last year, we pivoted the international market stress with IT Hardware, data center telecom segments, and semiconductors. This time we are launching LiquidStack with brand new funding that will enable both of us to focus on our strengths, abilities, and let us accelerate the development of liquid cooling technologies, solutions, and products. This is a crucial step towards the adoption of cloud services, high-performance computing, AI, and Edge computing."
"Bitfury is good at recognizing and grabbing major growth opportunities, which is again proved with this strategic partnership with LiquidStack's game-changing data center cooling solutions. I believe the leadership team of LiquidStack will immensely accelerate the development and adoption of two-phase immersion cooling technology." quoted Valery Vavilov, CEO of Bitfury.
According to a statement, LiquidStack cooling technology enables 21 times more heat reduction per IT to rack as compared to normal air cooling and this is all without water. Its cooling technologies are so cool that result in a 41% reduction in the energy utilized for cooling down and a 60% deduction in the space of the data center.
About LiquidStack
LiquidStack is a leading liquid cooling technology provider for data centers, edge, AI, and high-performance computing. Its two-phase immersion liquid cooling solutions are highly scalable, efficient, and environmentally safe and help to reduce thermal challenges of cloud, 5G, and enterprise edge computing since 2012.
About The Bitfury Group
The Bitfury Group founded in 2011 is a full-service blockchain technology company building future-centric solutions with the most significant solutions. The company's main aim is to make the world trusted and transparent by innovating simple technologies at every level of hardware and software development. Bitfury is also a software development company providing the world's cutting-edge applications through its advanced analytics platform.
Related: EEA Colocated Its Server Room In DigiPlex's Copenhagen Site