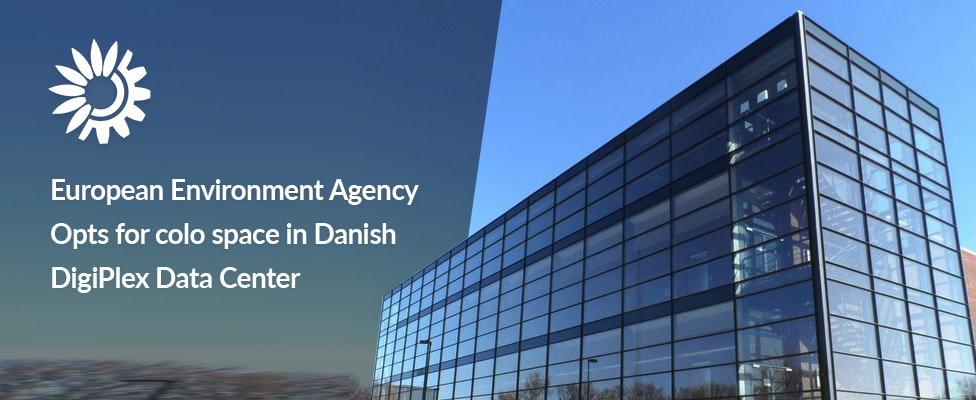 The European Environment Agency Colocated Its Server Room In DigiPlex's Copenhagen Site
Business News, Cloud Industry
March 23rd 2021
COPENHAGEN, Denmark, March 23, 2021 (Hostingseekers) – DigiPlex, a leading Data Centers and Colocations provider in Nordics has recently announced an agreement with EEA (European Environment Agency) to host its server park.
Before this, the EEA Server Infrastructure was stationed in an on-site server room in its headquarter and now the complete infrastructure is colocated to DigiPlex's colocation data center.
Copenhagen-based, European Environment Agency (EEA) is an EU Reference Center for the environment, which serves powerful and independent information on the environment. It is one of the most credible resources for the citizens, developers, and people responsible for the evaluation and execution of environmental policies.
The Cloud vs. Data Center
EEA analyzed its data management strategy carefully and came across the fact that its existing server room framework needs significant improvements and protection against natural disasters like fire, water damage along with modern ventilation and air-conditioning systems.
European Environment Agency was using multiple software to handle the data management workload all year long and now wanted to avoid unnecessary expenses of high-level facilities. Moreover, transferring the applications to giant cloud service providers like Azure, AWS, or GCP was turning out to be an inefficient option. 
EEU Picked DigiPlex Colo Space Against Public Cloud
The company considered various cloud as well as co-location solutions on the basis of their operational efficiency and financial parameters. Ultimately, DigiPlex, the Nordic leader for co-location solutions got finalized after considering all the key priorities.
"The main concern while taking a final decision was to know the exact location of our crucial data, and with the DigiPlex co-location solution, we have achieved our ultimate goal. Now, our data is located in a green data centre nearby our office locations. We are proud that we took an economical and better decision as it has saved the cost of the overhaul and ensured the protection against fire, water, data breach, sabotaging, and much more. Apart from all this, DigiPlex has ensured 100% uptime, availability, and eliminated office lease costing." quoted Søren Roug, Head of IT and Information Systems, European Environment Agency.
He added that the office space has also been made available and the staff does not need to be moved to the headquarters.
In response, Fredrik Jansson, CCO, DigiPlex said, "We are thrilled that the European Environment Agency chose DigiPlex as their co-location solution. We always share the same vision to protect the environment and working hard to build completely green data centers, where we use sustainable and innovative solutions to meet all the business requirements for data storage and management. Today most social-minded companies are considering green IT data centre solutions, where DigiPlex is an obvious pick."
About DigiPlex
DigiPlex was founded in 2018 in Copenhagen by acquiring an existing data centre from Telia. The company develops, designs, and manages multiple data centres in the Nordic region. It is a carrier-neutral company delivering connectivity and high-class availability to all the Cloud and Network Service Providers. The company is trusted by several private and public clients including financial institutions.