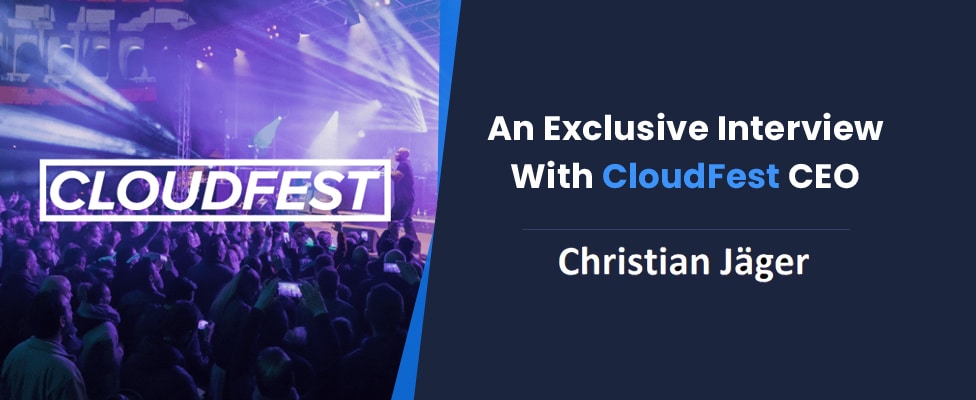 Interview with CEO, CloudFest
Interviews
March 19th 2021
CloudFest is the world's number one Cloud Computing Conference, where attendees and partners become a part of the technically inspiring event. At CloudFest, everyone embraces and celebrates the growing cloud technology and every exciting internet innovation. The upcoming CloudFest event will be held online this year.
Before this year's fest, which is going to take place on MARCH 23 – 25, 2021 | ONLINE, we got a chance to interview the CloudFest CEO, Christian Jäger, who told us what exactly makes CloudFest magical. Read on the full interview here..
Q1). What are the main attractions of CloudFest 2021?
Typically, CloudFest takes place in Europe's largest seasonal Theme Park, Europa-Park –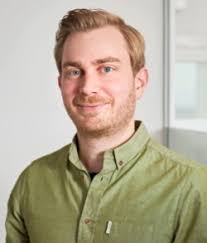 so going there is already an attraction. This year, we have the challenge to transfer this feeling into the digital space and we tried really hard to achieve it including easy networking, entertainment (Bands & even a roller coaster ride) and of course interesting Keynotes.
My highlights are Sir Tim Berners-Lee, the inventor of the WWW – he will let us know more about the history of his invention, which basically all of us provided cool jobs! Also, it's the first time we have 2 Sirs at CloudFest. Sir Alex Younger is the former Chief of the British Intelligence Service MI6 – so kind of James Bond's Boss. He will let us know what cybersecurity means. How cool is that? A real spy telling you what to be aware of…
Q2). Do you have any special announcements for developers, web designers, and hosting companies in this upcoming Cloud Fest 2021? Or, any special attraction for hosting providers?
We do not have "a special announcement" but plenty of interesting talks! We even designed an entire day (March 24th) which is dedicated to the industry we call "web pros in the cloud". Here you can learn on the one hand how web professionals (Agencies, developers, resellers, SMBs & SOHOs) actually make use of cloud solutions. This will help hosters to better understand how products need to be designed in order to turn this interesting target group into paying customers. We invited Aaron Draplin, the famous designers of the Obama Foundation logos, Nike and NASA to talk about what he does for a living, how he works and how cloud technology helps him. If you design products that suite Aaron, you will design products suited for the masses.
In addition, you can learn from the big guys like GoDaddy and Wix how to approach
web pros in the future.
Q3). How will this conference be helpful for new companies who never attend your conference and trade show?
It can help in various ways. The first day will help understand how the infrastructure layer needs to be designed in order to win top notch and enterprise customers. The second day will enable you to win the thousands of small web-entrepreneurs out there, a market particularly large in India and Asia in general. The last day teaches you about current cyber threats and how to avoid them.
I am confident that you will have learned a lot to improve your business going forward.
Q4). Where can we find the agenda of the schedule?
The agenda is live on our website. We have different stages covering several different topics at the same time. We also have dedicated tracks that focus on different regions, such as the Asia track, America's track or the European track. Though this sounds a lot, once at our platform you can easily skim through the agenda and design your own, personal time table with bookmarks directly going into your calendar.
Q5). People have been getting bored with online events since last year. Do you think they will attend with the same passion like your past events?
This is the very first time we go 100% digital with CloudFest so yes, we are SUPER EXCITED. However, we have seen different formats over the course of the last year and honestly – there were a lot of crappy webinars like zoom calls. When we designed CloudFest online 2021 we worked hard on delivering this special vibe our folks know from the physical shows. We also pushed the limits in production quality and convinced really high-class speakers to overcome the zoom-fatigue we all have. Combined with our networking-first platform, we are really really close to "the real thing".
Q6). Can you give some insights about new strategies, new trends after the Covid pandemic?
Covid boosted the digitalization of the event sector and this included us as well. We can already see that we are able to reach a wider audience, welcoming people we did not yet welcome at other events – simply because it's not always easy to travel into "nowhere-land" in southern Germany. So I am pretty sure we will see hybrid formats in the future where more and exclusive content is streamed online.
Q7). Recently Iron Mountain invested $150 million for new infra in Mumbai-based Webwerks company. What are your thoughts about growing the Indian Market?
This underlines our perception of the increasing importance of the Indian sub-continent! I remember when we had our first event in India in (2013?) in Mumbai and the team of WebWorks was one of our early-bird founders, being an ambitious but yet smaller provider. Reading the news of one of the DC Infrastructure giants from Iron Mountain investing in the team really makes me happy. We welcome more and more visitors from India, including start-ups, SMBs, and an ever-increasing number of highly successful corporates. It's no wonder we have a dedicated track for this fascinating region and I am equally excited to see what's next!
This highly-informative interview was taken by Mr. Manvinder Singh – CEO, HostingSeekers. This year CloudFest is going to be an interactive event, so be ready to attend it and share your thoughts and observations on the cloud industry.
Trending Posts
Table of Contents Introduction What is WHMCS? What is The Cost o...

When it comes to upgrading or buying a new PC, choosing between AMD and Int...

Summary:  SSD vs SAS vs SATA drives in detail to determine which of these t...