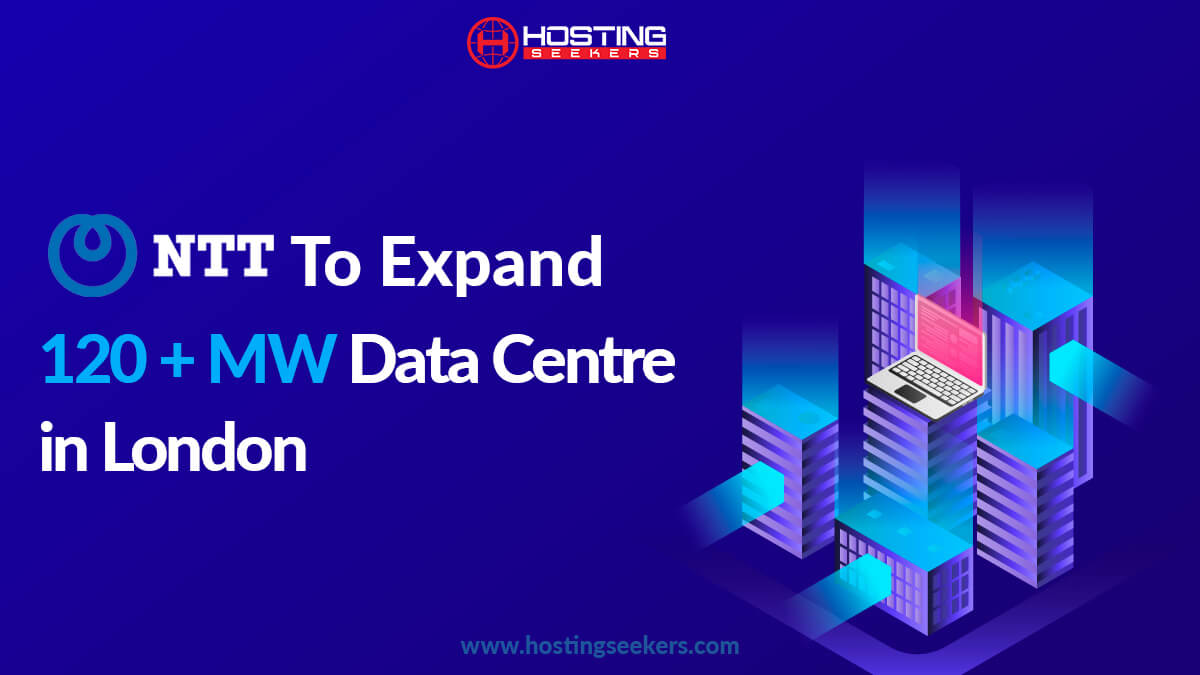 NTT Adds 7th Data Centre Site and Further Plans to Expand 120+ MW Capacity in London.
Business News
News
March 1st 2022
NTT has recently announced the opening of its 7th London-based data centre site in Hemel Hempstead of the London area. It is supposed to deliver half its full capacity in phase 1, in addition to 9,600m² IT space and 24MW IT load once it is fully built out.
NTT is also planning to invest in order to expand its data centre capacity in Dagenham, East London which was started in 2020. NTT's London data center is currently delivering 53+MW operational IT capacity. With this latest investment, the NTT will be able to operate on the double capacity of 120+MW in the London market, when Hemel Hempstead 4 and London 1 is fully built.
Among all the NTT data centres in the UK, Hemel Hempstead 4 operates on 100% renewable energy and has been engineered for low water usage (WUE). Also, NTT's London 1 Data Center has high sustainability credentials and is the only data centre in the UK with BREEAM2 excellent certification. This defines it as significant attainment, evaluating the procurement, design, construction, and operation of a project based on the performance benchmark, which Is recognized worldwide.
---
London Stock Exchange (LINX)
The London 1 Data Center is situated just 10 miles east of London's city centre, which is very close to Docklands, the UK's internet hub and the backbone for the global Internet network which facilitates the London Internet Exchange (LINX). London's Docklands holds the highest investment and thus, is the internet hub of the city for more than a decade. NTT's investment into East London will improve the city's financial services, media, and tech industries due to its digital transformation.
NTT also has the option to connect to London Stock Exchange with its Dagenham, Hemel Hempstead, and Slough data centres. This is created by a fibre-connected London hub that is completely integrated with other NTT data centre facilities located globally.
NTT clients will gain benefits from full diverse multi-duct enter and high fibre count from the various metro and international providers, along with all the direct fibre and capacity connectivity to all the major carrier hubs. These hubs include Docklands and Slough along with major cloud, internet, and financial ecosystems.
NTT's London Hub is connected to NTT's Global Data Center Interconnect (GDCI), which is an integrated global network fabric service. It is aimed to deliver data center networks across regions and private secure connections to major cloud service providers.
Masaaki Moribayashi, President and Board Director at NTT, said – NTT is the third-largest data centre provider in the world and it continues to significantly accelerate the company's investment into the London and UK market as they are the key global locations. This investment will provide a scalable data centre and the infrastructure with good connectivity that is clients' digital transformation needs.
The Global Data Centre is one of the largest in the world and is a division of NTT. It serves more than 20 countries and regions which includes America, Europe, Africa, India, and APAC.
---
If you enjoyed reading this news, you are surely going to cherish these too –
Trending Posts
Table of Contents Introduction What is WHMCS? What is The Cost o...

When it comes to upgrading or buying a new PC, choosing between AMD and Int...

In our today's blog, we will discuss Dell vs HP vs Lenovo to help you choos...