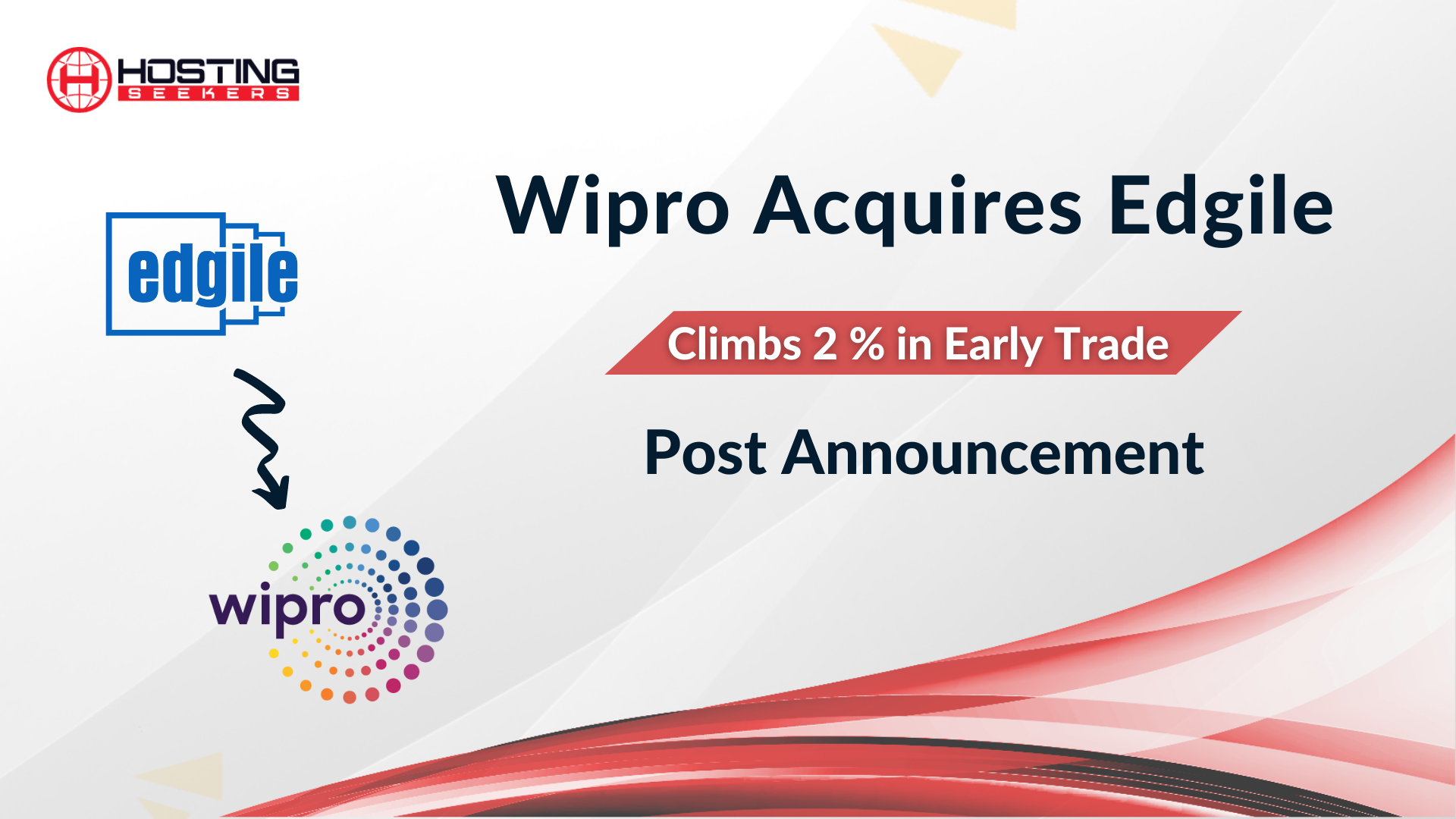 Wipro Acquires Edgile For $230 M To Add Cybersecurity Muscle To its Portfolio
Business News
IT
December 24th 2021
Summary: Wipro Acquires Edgile for $230M to strengthen its cybersecurity capabilities. Post the news, its counter hiked to 2%.
Wipro aims to develop an integrated suite in collaboration with Edgile that will enable enterprises to quick & seamless digital transformation. Prominent IT Consulting firm, Wipro announced the acquisition of Edgile – a Texas-based cybersecurity consulting firm for a purchase consideration of USD 230 Million. The IT Consulting firm, through this acquisition, aims to strengthen its hold in the cybersecurity space. 
A statement released on Monday by Wipro read, "Edgile is recognized by security and risk leaders for its unique business-aligned cybersecurity capability, deep understanding of the changing regulatory environment, and enabling cloud transformations that help secure the modern enterprise". 
The statement also said that Wipro has over 220,000 employees at present and Edgile clients comprise 31% of the Fortune 100 and about 20% of the Fortune 500.
Post the announcement, shares of Wipro hiked by 2 percent in early trade on Tuesday. The counter that was previously close to Rs 665.96 rose to a high of Rs 681.35 on the National Stock Exchange. The deal is expected to close by March 31, 2022, after receiving approval from the  Committee on Foreign Investment and Hart-Scott-Rodino Antitrust in the US.
---
Recommendation Read: Top CentOS Alternatives in 2022
---
The Duo To Develop An Integrated Suite –  Wipro Cyber Transform
Wipro and Edgile together will develop Wipro CyberTransform – an integrated suite to enable organizations to enhance cyber security risks, invest in powerful cyber strategies, and gain the benefits of practical security in action. 
Besides, the Wipro Cyber Transform will also allow enterprises to speed up their digital transformation and operate securely in virtual, digital supply chains. 
Senior VP & Global Head of cybersecurity and risk services at Wipro Limited, Tony Buffomante, said, "Adding the strategic consulting capabilities of Edgile and rolling out Wipro Cyber Transform are significant milestones on our journey to becoming the trusted partner to security leaders and boardroom stakeholders".
Earlier this year, the IT Consulting giant reinforced its cybersecurity business by acquiring Ampion, an Australian-based cybersecurity services provider, along with the cybersecurity practice at Capco.
Trending Posts
Table of Contents Introduction What is WHMCS? What is The Cost o...

When it comes to upgrading or buying a new PC, choosing between AMD and Int...

In our today's blog, we will discuss Dell vs HP vs Lenovo to help you choos...