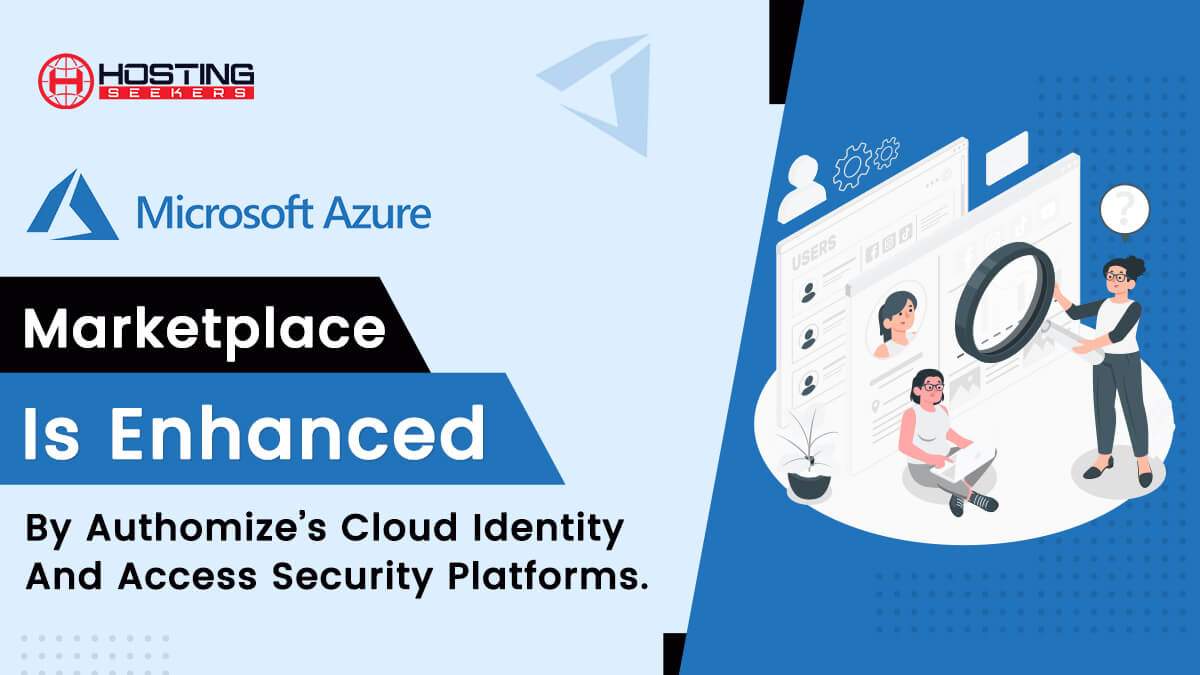 Cloud Identity and Access Security Platforms from Authomize are now available on Microsoft Azure Marketplace
Business News
News
April 18th 2022
Authomize the renowned Cloud Identity and Access Security Platform has now announced that its solution now will be available on Microsoft's Azure Marketplace – the best online marketplace for Azure applications and services.
Authomize provides Software-as-a-Service (SaaS) solution, which is backed by Microsoft's M12 venture fund. It allows businesses to automatically secure access credentials across their whole cloud stack, which includes IaaS, SaaS, and Data environments too.
Authomize provides high security to all applications and cloud services by continuously monitoring identities, access rights, assets, and behaviors with the use of a unique prescriptive machine learning (ML) engine.
The Microsoft Azure Marketplace connects all businesses that are looking for the most up-to-date and helpful cloud-based solutions with partners like Authomize who supply them solutions and services. As Authomize is accessible in the Azure Marketplace, clients can easily purchase it and can use it quickly using their current Microsoft contracts.
Assaf Kalderon, Authomize's AVP Business Development who recently joined from Microsoft, said, Authomize is solving all the problems that are on top of the minds of Azure customers. That's why being available on the Microsoft Azure Marketplace gives them an effective vehicle to purchase our solution while they can enjoy the rapid time to value within Azure cloud environment. In addition to all these, running Authomize through the Azure cloud will also allow enterprises to fulfill their Microsoft Azure Consumption Commitment (MACC) requirement.
---
Microsoft Azure Marketplace
Authomize stated there are numerous benefits of buying through the Microsoft Azure Marketplace. As per the company, it has resulted in a significant increase of purchasers who are migrating their dollars to the platform. As per the research done by Tackle.io analysis, it has revealed that in the last year, 61% of software buyers used one of the top cloud marketplaces like Azure. Also, it has demonstrated a 39% of rising year over year market demand.
Mr. Kalderon added that prospective customers have been waiting for Authomize to get available on Microsoft Azure Marketplace, for so long. He explained that the built-up demand has accumulated a seven-figure pipeline of deals in the waiting. Now customers can use their existing commitment credits from Azure in order to gain value from Authomize, along with they can avoid the pains of procurement because the company has already been certified by Microsoft to simply work. That means, no vendor vetting is required now, which keeps the purchasing cycle short and lowers the cost for customers.
Authomize helps organizations with security, consistency, and functional worries by giving understanding into the approvals scene and consistently observing conditions that request consideration from different partners.
Authomize is pre-coordinated with various Microsoft items, including Azure, Azure Active Directory, SharePoint, Office 365, and GitHub, as well as various other eminent items, including AWS, Salesforce, GitLab, Ping Identity, Okta, Box, and others.
Dotan Bar Noy, Co-Founder, and CEO of Authomize said, the core value of Authomize is to make our customers' lives easier. We will enable quicker purchase and implementation of Authomize through the Microsoft Azure Marketplace which will unlock insights faster, that will help customers to better manage and secure their cloud environments. This year, we are continuing to drive forward our expansion to more cloud platforms.
---
If you enjoyed reading this news, you are surely going to cherish these too –
Trending Posts
Table of Contents Introduction What is WHMCS? What is The Cost o...

When it comes to upgrading or buying a new PC, choosing between AMD and Int...

In our today's blog, we will discuss Dell vs HP vs Lenovo to help you choos...