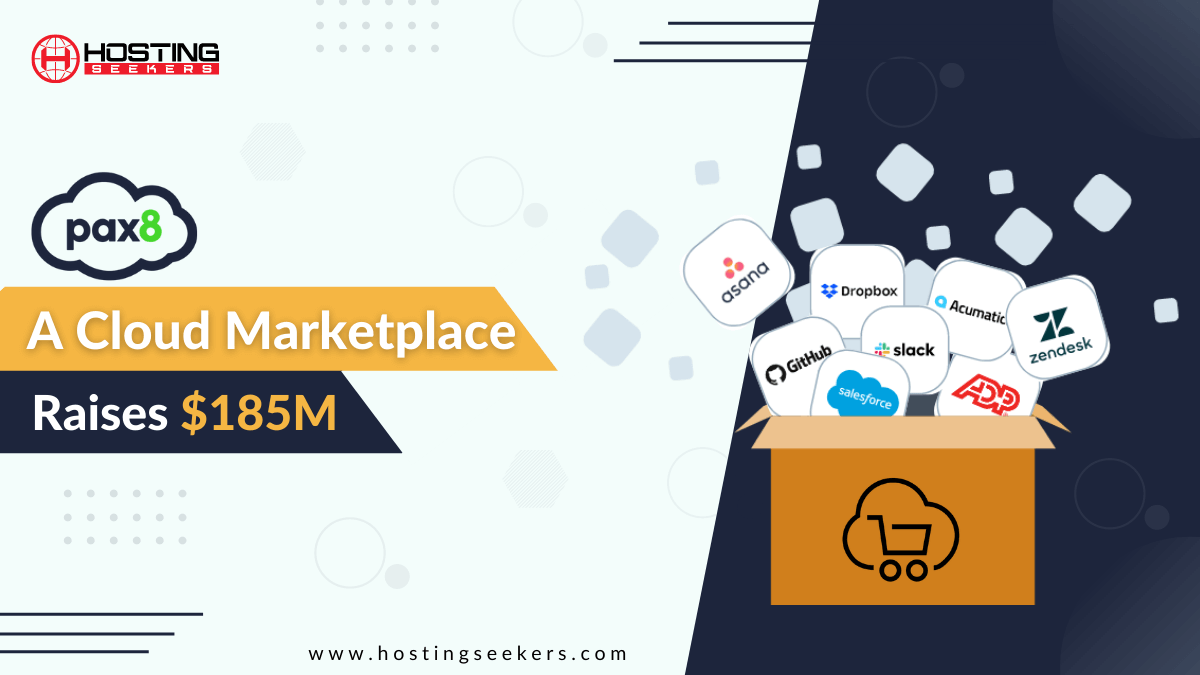 Cloud Commerce Marketplace Pioneer Pax8 Raises $185M at $1.7B Valuation
Business News
News
April 14th 2022
Pax8 which is known to provide a cloud marketplace to move your business forward has secured $185 million in additional equity funding from new investor SoftBank Vision Fund 2, which brings its valuation to $1.7 billion. The SoftBank Vision Fund topped the round, with other investors like Catalyst Investors, Sageview Capital, Blue Cloud Ventures, and Liberty Global Ventures who also contributed.
Pax8 – an international transactional cloud marketplace that has 20,000 managed services partners, marketplace, education, support, and solutions. The company has cloud-enabled over 200,000 organizations. It has an IT channel ecosystem through which the firm provides companies with a unique approach and streamlines the IT buying process for small and medium-sized businesses (SMBs). Pax8 takes care of billing and provisioning problems and also provides the automation that organizations need to accelerate business.
John Street, Chief Executive Officer (CEO) at Pax8, said, we always continue to evolve our technology and marketplace to fulfill the needs of SMBs. So, this new investment will provide us with the capital to accelerate our innovation and continue to expand into new global markets. This is a strong funding round for us, that reflects the power work Pax8 is doing to enable and grow SMBs through our partners, employees, technology, education, and support. Every year, we focus to continue to experience record-breaking growth, and we look forward to working with SoftBank to continue elevating our performance.
---
About SoftBank –
Nagraj Kashyap, the Managing Partner at SoftBank, said, Pax8 has literally shattered the IT industry, exemplified courage through innovation, and successfully built the people, processes, and technology to revolutionize the way businesses are built and consume technology. He further added that under the leadership of John, Pax8 has shown ongoing success, and thus, we believe its vision for the future will prove to be transformative for B2B markets.
Kristin Bannon, Investment Director of SoftBank Investment Advisers, will be joining the Pax8 Board of Directors as part of this deal.
Kristin Bannon, said, that through the marketplace, Pax8 is empowering SMBs by providing technology solutions. Otherwise, such businesses would not have access to granting software vendors distribution capabilities and to a hard-to-reach customer segment. He said, I am very excited and thrilled at the same time to join Pax8 Board and partner with the company on its hyper-growth technology strategy for the platform and cloud marketplace. I am ready to work on new opportunities and the company's ecosystem of partners.
---
If you enjoyed reading this news, you are surely going to cherish these too –
Trending Posts
Table of Contents Introduction What is WHMCS? What is The Cost o...

When it comes to upgrading or buying a new PC, choosing between AMD and Int...

In our today's blog, we will discuss Dell vs HP vs Lenovo to help you choos...