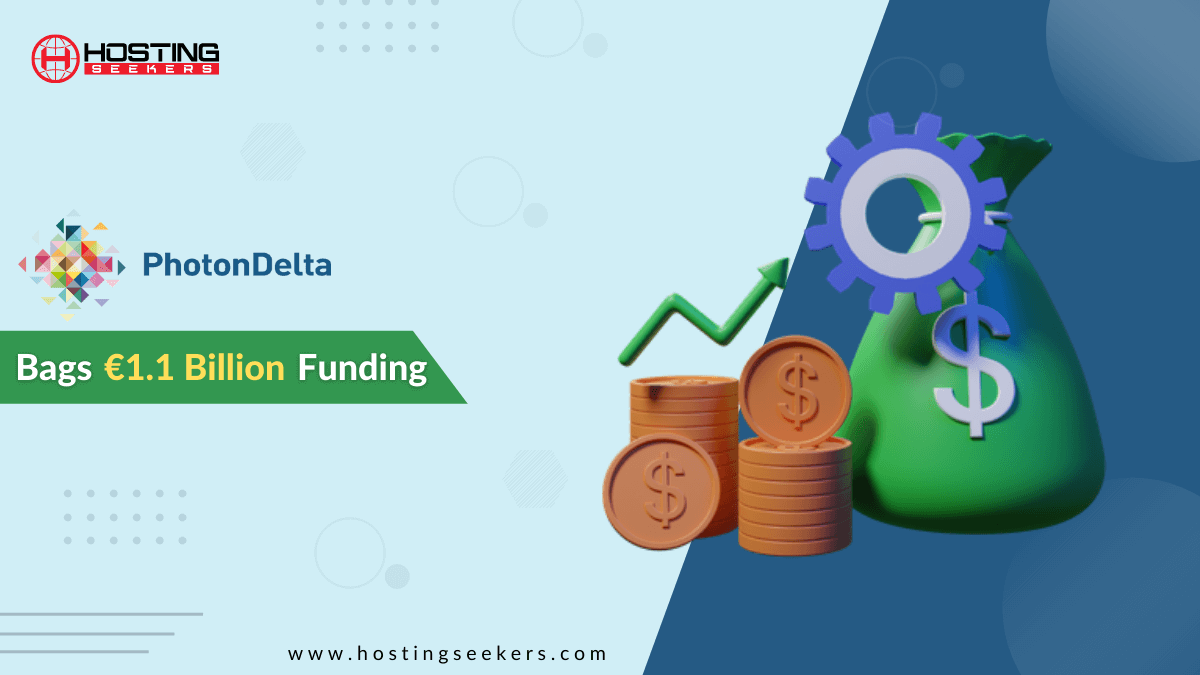 PhotonDelta Bags €1.1 Billion Investment for Photonic Chip Technology
Business News
News
April 15th 2022
The leading company of cross-border ecosystem of photonic chip technology – PhotonDelta has received €1.1 Billion in public and private funding, which will help the Netherlands become a leader in next-generation semiconductors.
The investment in total includes €470 million from the Dutch National Growth Fund (Nationaal Groeifonds), and the remaining from various partners and stakeholders. It is overall a part of Dutch government's strategy to solidify and strengthen the country's position as a leading global leader in integrated photonics.
PhotonDelta and its partners will now be able invest more in photonic start-ups and scaleups. They are going to expand manufacturing and research facilities, recruit and educate people, promote adoption, and also establish a world-class design library as a result of their six-year initiative. PhotonDelta is hoping to build an ecosystem with hundreds of enterprises that will be serving clients all over the world by 2030, with a wafer production capacity of 100,000 or more per year.
---
Understanding Photonic Circuits:
What is photonics?
Photonic is a science and technology of transferring information using photons (light).
Photonic chips is also known as photonic integrated circuits (PICs), which combines photonic functionality with microchips and builds devices that are smaller, quicker, and more energy efficient. PICs are highly capable of processing and transmitting data as compared to their electronic equivalents. It uses the Automatic-wafer-scale technology in the production process, just like with conventional chips. This enables to produce bulk chips at low prices.
Nowadays, PICs are utilized in the data and telecom industries to minimize the energy consumption. PICs, vitally, can rise above Moore Law's anticipated breaking point while additionally aiding the goal of energy maintainability challenges. PICs are presently being used in the information and telecom businesses to limit energy utilization per bit while additionally speeding up. PICs are a powerful way to deal with lessening the effect on the environment, with information and web utilization anticipated to represent approximately 10% of worldwide power use by 2027. Photonic circuits would before long have a critical impact in the advancement of mass-attractive sensors, preparing for faster disease finding, more secure independent vehicles and foundations, and more proficient food creation.
This venture is a distinct advantage. It will make the Netherlands the home of the up and coming age of semiconductors which will significantly affect the entire European tech industry, said Ewit Roos, Chief Executive Officer (CEO) at PhotonDelta. The continuous chip lack features the squeezing need for Europe to make its own creative abilities for key advancements. We can now uphold many new companies, specialists, makers, and pioneers to help this industry that will be essential as significant as the presentation of microelectronics years and years prior.
---
PhotonDelta Ecosystem:
Mr.Roos further added,  that the Netherlands in considered as a leader in the development of PIC technology. The credit also goes to continuous support from the Dutch government, that the company has been abled to build a fully supply-chain around it that is globally recognised as a hotspot for photonic integration. Photonic chips are one of the main mechanical forward leaps of the last ten years. Besides the fact that they take into consideration the making of gadgets that are quicker, less expensive, all the more impressive, and greener – they likewise empower extremist new advancements like reasonable purpose in care diagnostics or quantum processing to turn into a reality.
There are currently 26 firms in the PhotonDelta environment, 11 innovation accomplices, and 12 Research and development accomplices. Savvy Photonics, PhotonFirst, Surfix, MicroAlign, Solmates, and Impact Photonics are individuals from an organization that has put an aggregate of €171 million in potential photonics firms.
---
If you enjoyed reading this news, you are surely going to cherish these too –
Trending Posts
Table of Contents Introduction What is WHMCS? What is The Cost o...

When it comes to upgrading or buying a new PC, choosing between AMD and Int...

In our today's blog, we will discuss Dell vs HP vs Lenovo to help you choos...