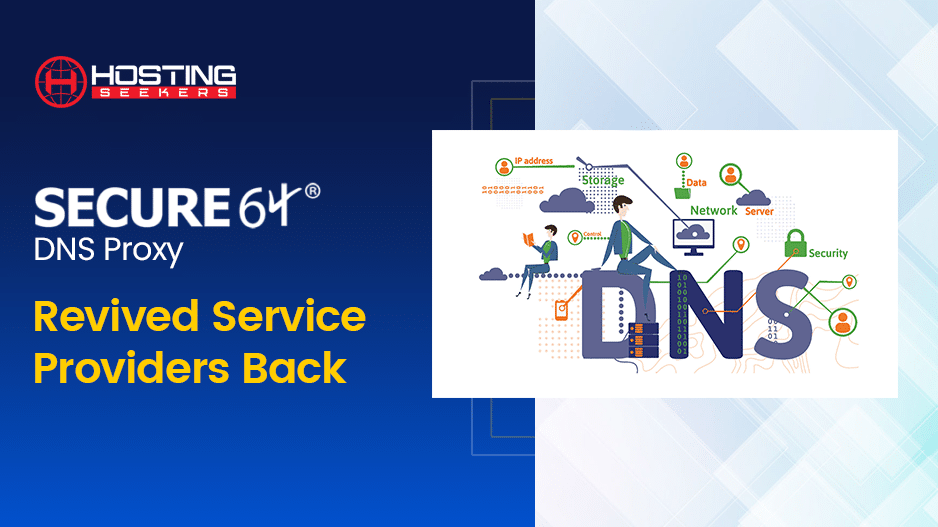 Secure64 DNS Proxy Revived Service Providers Back in Control of HTTPS DNS Traffic
Business News
Cloud Industry
IT
September 2nd 2021
FORT COLLINS, Colo. (PRWEB) Sep 01, 2021 – Secure64, a leading DNS Solution provider recently announced the launch of an advanced DNS-over-HTTPS (DoH) proxy server. The Secure64 DNS Proxy server allows keeping DoH traffic within the network without affecting the performance of DNS infrastructure.
The constantly growing demand of DoH is increasing the adoption of DoH technology and all the renowned browser suppliers and service providers are going through the risk that DNS traffic will be redirected to some off-network third-party resolvers. Whenever this happens, the service provider loses all the control over the user experience, which restricts service providers from offering value-added services, diagnosing customers' problems, and meeting their business's regulatory protocols.
---
Amazon Braket Has Arrived With Quantum Computing
---
Secure64 DNS Proxy Manager is designed to be an advanced and next-generation DoH solution deployed for service provider's already existing resolvers. DoH Proxy traffic is exceedingly overhead, which can negatively affect the performance of the resolver. The DNS Proxy offloads this entire workload into the Proxy Server, which retains the peak performance of a third-party resolver.
The DNS-over-HTTPS (DoH) proxy allows scaling DoH infrastructure independently from the boundation of resolvers. As the DoH traffic rises, the Proxy server can be added easily even without upgrading the whole resolver infrastructure.
"As per our clients' feedback, the increased DNS traffic redirection to third-party DoH resolvers will scale up their ability to control, manage, and troubleshoot their entire network. It is very important that service providers keep their website traffic on-network and it allows subscribing to the privacy of encrypted DNS and let's maintain complete control over the user experience," said Mark Beckett, Vice President of Products at Secure64.
Secure DNS-over-HTTPS (DoH) proxy server is available now.
---
Newfold Digital Acquired Yoast to Add More SEO Capabilities
---
About Company
Secure64 is one of the most trusted and leading DNS-based network security products suppliers popular for its security and forged business solutions. The company offers secure DNS services to over 1 billion customers worldwide and represents more than 20% of global mobile subscribers. The DNS Proxy provider performs billions of DNS lookups every single day in 6 different continents and makes IT infrastructure even more secure and reliable.
Trending Posts
Table of Contents Introduction What is WHMCS? What is the Cost o...

Summary:  SSD vs SAS vs SATA drives in detail to determine which of these t...

In our today's blog, we will discuss Dell vs HP vs Lenovo to help you choos...