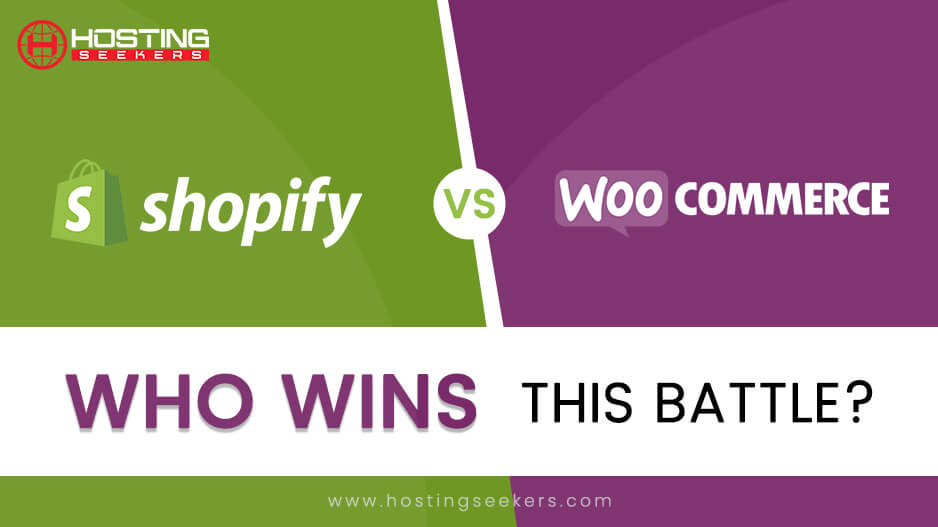 WooCommerce vs Shopify: What Should You Choose For Your Online Store?
Ecommerce
IT
March 25th 2022
In the showdown between WooCommerce vs Shopify, it is actually hard to choose between the two eCommerce giants. With both these platforms ruling the charts, deciding who comes out on top is the real challenge.
If you have been thinking about starting your online store lately, choosing the right eCommerce platform should be the first thing on your mind. If you don't build an attractive and functional e-commerce store, you are sure to lose your business in the early days. 
When talking about the best eCommerce platform, how can we forget the two eCommerce giants – WooCommerce and Shopify. Over 1.7 M merchants sell using Shopify and over 3,876,748 websites use WooCommerce, at present. But then, which among these two is the right eCommerce platform for you? 
In this article, we will discuss WooCommerce vs Shopify in detail. We are sure at the end of this article, you will be able to make an informed decision. 
---
WooCommerce – Overview 
In comparison to Shopify, WooCommerce is an open-source eCommerce plugin that is added to WordPress (WP). Initially, WooCommerce was developed by a WordPress theme developer but was later acquired in 2015 by Automattic.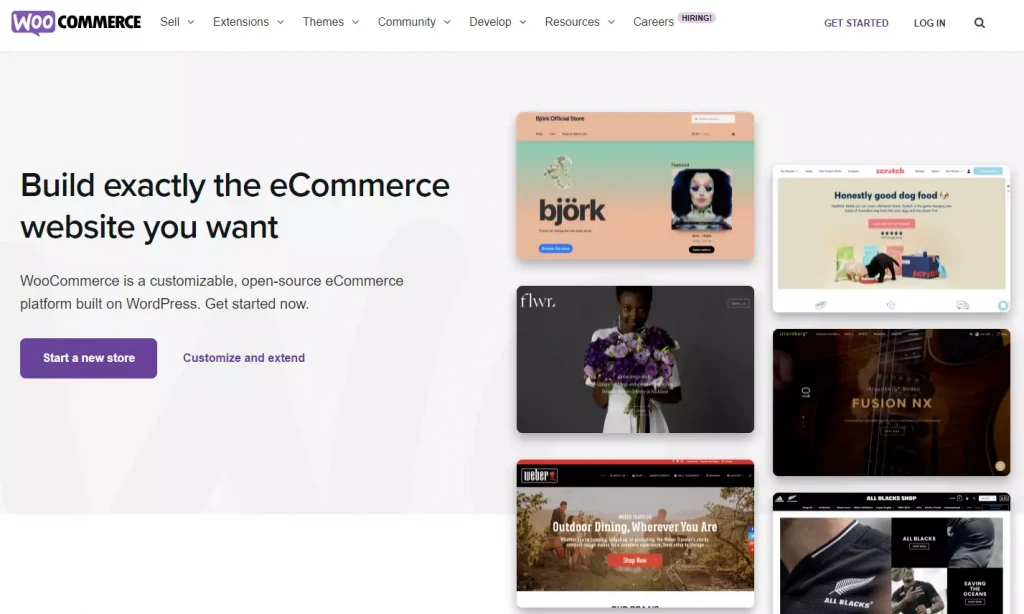 WordPress users can install and use WooCommerce just like any other plugin. This means you need to have a WP site to be able to use the WooCommerce plugin. 
With WooCommerce, you will also need to buy eCommerce hosting separately. Here it becomes crucial to choose the best eCommerce hosting provider to reduce your workload by taking care of the technical tasks. 
While it's true that WooCommerce is more complex than Shopify, you get more control over your online store. So, if you are a technical user with specific goals, WooCommerce is a good fit. 
---
---
Pros & Cons of WooCommerce
| | |
| --- | --- |
| Pros of WooCommerce | Cons of WooCommerce |
| Scalable and flexible  | Self-hosted; entire store management is on you |
| Endless customization with free and paid plugins and themes | Need you to have the technical knowledge to run your store; not beginner-friendly |
| Free to install, quick to set up | Too many plugins & extensions slow down the speed and overall performance |
| Reasonably-priced extensions | |
| Optimal Security | |
| Large Community Support | |
---
Shopify  – Overview 
Shopify was founded in 2006 by Tobias Lutke and Scott Lake. They built Shopify after they were highly disappointed with the existing eCommerce platforms. Shopify is a beginner-friendly and non-technical eCommerce platform, which is why it is highly popular among merchants. With simple clicks, you can set up your online store in no time.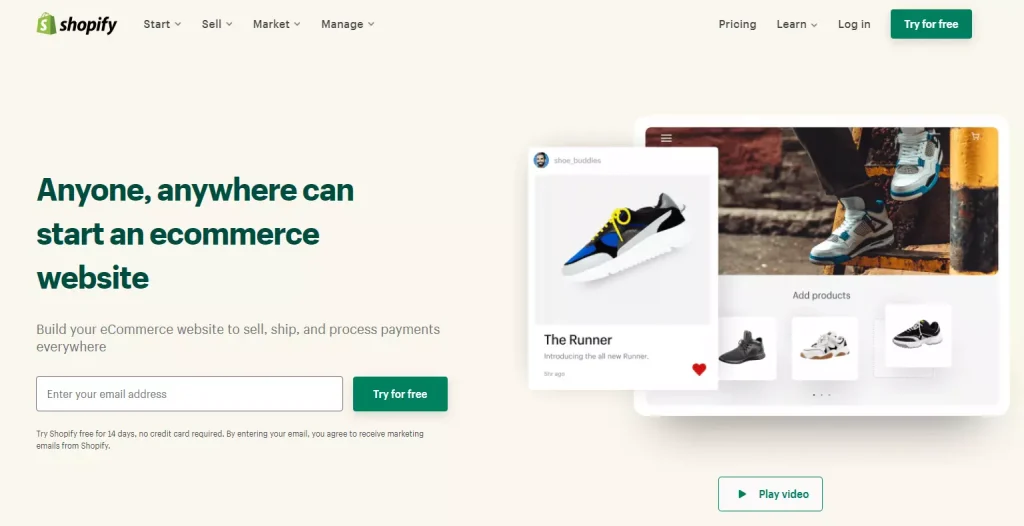 Shopify is a hosted solution so it frees you from the technical aspects of running an online business site. This also means you don't need to struggle to find the best eCommerce hosting to purchase a separate hosting package. 
What more? Shopify is packed with everything you need to build and run your online store. 
Pros & Cons of Shopify 
| | |
| --- | --- |
| Pros of Shopify | Cons of Shopify  |
| Hosted platform -you don't need to code to build your online store | Not a free platform; need to pay subscription fees |
| Easy to use | Limited customization  |
| Around the clock support | Expensive apps  |
| Multichannel integration | |
| Offers a wide range of sleek themes | |
| Tons of SEO additions & other marketing tools  | |
---
---
WooCommerce vs Shopify – Detailed Comparison 
Let us compare the two eCommerce giants based on the top factors, including ease of use, customization, cost, build time, support, marketing tools, and performance.
WooCommerce vs Shopify: Ease of Use 
When it comes to usability, Shopify tends to be the winner! How? Since Shopify is a hosted platform, it does not require you to know the technical aspects of creating or running your e-store. Whether it is hosting, domain name, or SSL security (SSL) certificates, Shopify has you covered. In a nutshell, whatever you need to build and run your online store, Shopify offers you everything in one place.  
On the contrary, WooCommerce is more complex as you need to do all the legal work, such as sourcing the web hosting and security on your own. And for this, you must have technical knowledge of hosting as well as coding. 
WooCommerce vs Shopify: Setup Time
Again, Shopify wins the game here! Shopify comes packed with many built-in features that allow you to build your eCommerce store faster. It is an ideal option for those who are starting from scratch and have little technical skills. You can set up and make your e-store live easier and faster and can give it the look and feel you want using the wide variety of themes. 
In contrast, WooCommerce is perfect for users who want to make sales immediately. With WooCommerce, you have more control over your online store and you can make it as creative as you want. However, all this needs technical skills and time. 
So, if you want to build your online store but want to get the ball rolling quickly, WooCommerce is not for you. 
WooCommerce vs Shopify: Customization 
Both WooCommerce and Shopify are rich in stylish themes to give your online store a professional and attractive look. 
You will find more than 70 free and paid themes in the Shopify theme store. What's interesting about Shopify themes is that they are very polished. Also, the premium themes are available at a price range starting from $140. Now, this may seem expensive at first, it's a one-time payment and will ultimately pay off when your beautiful-looking e-store will generate more revenue. 
However, with WooCommerce themes, the look depends on your technical skills and how much effort you put in to build your store. Since the designers create new themes, there's no limit to WooCommerce themes. 
In short, Shopify themes are more curated whereas WooCommerce offers a fantastic range of themes. 
---
---
WooCommerce vs Shopify: Integrations
Starting a website is an ongoing process; you would need to update it constantly. And for this, you need plugins and extensions to add specific functionalities as per your need. 
While both the platforms enable you to add functionalities to your online store,  WooCommerce comes on top when it comes to integration. Since it is an open-source platform, WooCommerce relies on plugins. You can choose from more than 50,000 plugins to build a bespoke online store without any limitations.
On the other hand, Shopify has just 1200 free and paid apps. 
Tip: Always look for reviews and ratings from customers before making a choice between WooCommerce and Shopify. 
WooCommerce vs Shopify: Marketing Tools
For your business to grow, you need to make the right marketing effort. Marketing tools are significant in simplifying your marketing journey. 
Shopify lets you shout the loudest about your brand with its impressive range of marketing & SEO tools. It comes with features like multichannel selling, email marketing, SEO tools, and more. This way you can advertise and promote your store on multiple social channels like Facebook, Amazon, Pinterest, etc., at no cost.
However, with WooCommerce, you will need to pay $79 to integrate your store with Instagram, Amazon, and eBay. But it's free for Facebook. 
WooCommerce vs Shopify: Cost
WooCommerce is more flexible than Shopify in terms of pricing. Shopify plans start from $29 to $299 per month. Further to add more features, you can upgrade your plans by paying more.
On the contrary, WooCommerce offers free installation but charges an additional cost for the best web hosting ($35 – $50/month), security ($0 – $200/year), and domain ($10 – £20/year). 
Further, Shopify offers a 14-day trial for free. Both WooCommerce and Shopify offer enterprise-level plans for enterprise-sized businesses that you can avail of via quote. 
---
---
WooCommerce vs Shopify – The Final Verdict
So, we have listed all the points of difference between Shopify and WooCommerce. Both are great options when it comes to developing an eCommerce store. However, your choice should depend on your requirements. 
| | |
| --- | --- |
| Who Should Use Shopify | Who Should Use WooCommerce |
| Support and security are the top priority for you | A lot of personalization  |
| Faster store set up with limited technical skills | Multi-location large online store |
| Easy customization using sleek templates | Anyone who is technically proficient and wants more control over their store |
---
Frequently Asked Questions 
Q 1. What is the best eCommerce platform for a small business?
Ans. Shopify and WooCommerce are the two eCommerce platforms that small businesses can consider. Other than these two, BigCommerce is another addition to the list. 
Q 2. Should I move from WooCommerce to Shopify? 
Ans. That depends on what exactly you want for your e-store. If you want to create a fully-functioning store quickly, Shopify is the right option. However, with WooCommerce, you will need to have a WordPress website for integrating the WooCommerce plugin. 
Q 3. Is Shopify cheaper than WooCommerce?
Ans. In comparison, WooCommerce vs Shopify, WooCommerce is cheaper as it is available for free (open-source). However, to use Shopify, you will have to buy a specific plan.  
Q 4. What is better than WooCommerce?
Ans. Shopify is the best WooCommerce alternative. It is easy to use and set up an online store. Plus you don't need any technical skills to set up or run your e-store and offer several other benefits over WooCommerce.
Trending Posts
Table of Contents Introduction What is WHMCS? What is The Cost o...

When it comes to upgrading or buying a new PC, choosing between AMD and Int...

Summary:  SSD vs SAS vs SATA drives in detail to determine which of these t...